And some people were too busy looking at Gisele.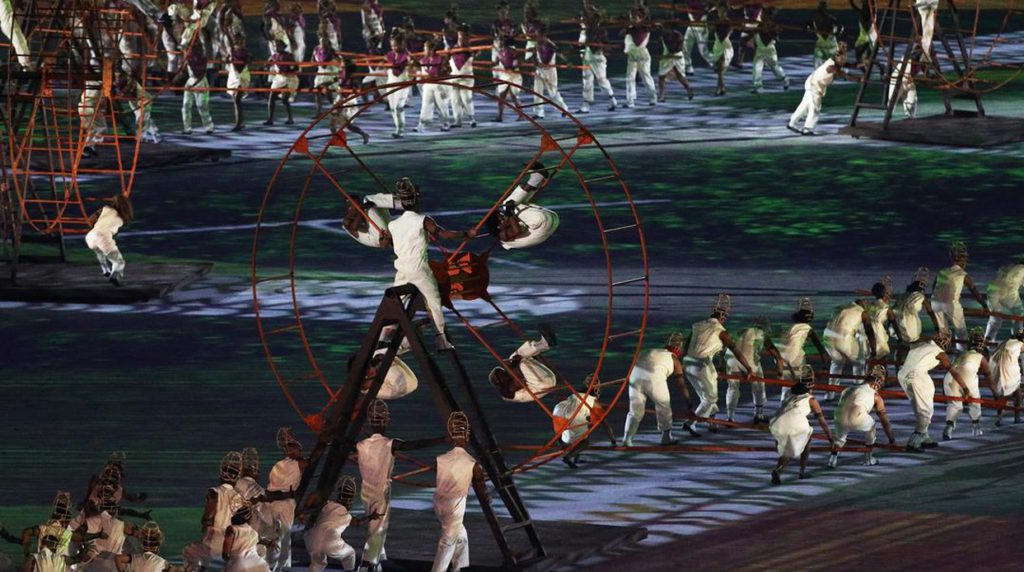 I almost always tune into the Olympic opening & closing ceremonies mainly because they're fun, I get a geography recap and it's one of the few times where I actually get a lesson in the countries history and enjoy their music & culture. Not to mention, the performances are usually on point – I mean WHO could forget the Spice Girls' epic performance at the London 2012 Olympics? Maybe I'm biased when it comes to them but you know what I mean.
So this time around in Rio, I was expecting a bomb opening ceremony – and that's what we got, but we also got a woke show.
The interpretive dance started from the creation of the rainforest, to the indigenous and first inhabitants of the country, to Portuguese settlers and a diverse group of immigrants in the years to come. But what was probably the most eye catching was that it intensely highlighted tthe trans Atlantic slave trade. The dancers, seen crouching on wooden planks for shoes and flipping acrobatically on giant wheels, were meant to represent the 4 million slaves who were brought across the Atlantic to Rio. The wheels were symbolic of the sugar plantation. Brazil was the last country in the Americas to abolish slavery in 1888, and accounted for 10 times as many slaves than those sent to the United States. Brazil's richly diverse make-up of people were featured, but they also called out the division between race, ethnicity, political and socioeconomic classes.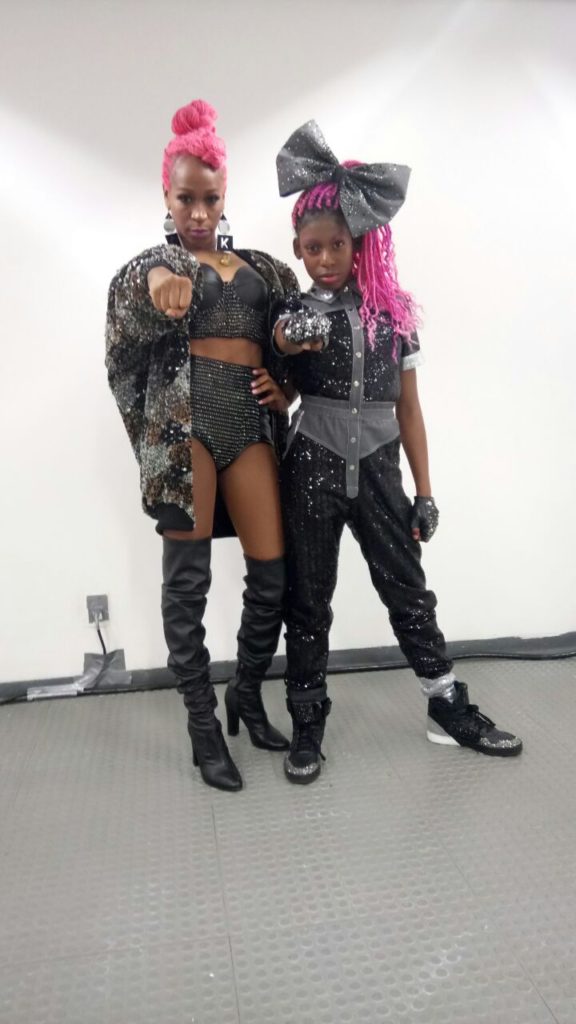 MC Soffia even performed – I didn't know who she was until a few days ago, but once I heard her lyrics, "I'm black and I'm proud of my color… My hair is dope, it doesn't need a flat iron" – I said, well get it girl! The 12-year-old socially conscious rapper killed her performance, and while I don't speak Portuguese, I know wokeness when I see it. The ceremonies showed the emergence of hip-hop in the favelas, and the expansion of building in Rio, and then they called out global warming and climate change. The Judi Dench narrated video showed maps displaying changes in the earth's temperature over the years, and how dramatically the Antarctic ice sheet has melted over time, and included how seas are gradually rising.
Slow clap Rio, SLOW.CLAP.FOR.YOU.
Listen, if LA hosts the Olympics next time – ya'll better take notes. I want to see an accurate history of our nation, art directed by Spike Lee and Michael Moore. I'm kidding, they ain't ready for them.
-Shanda