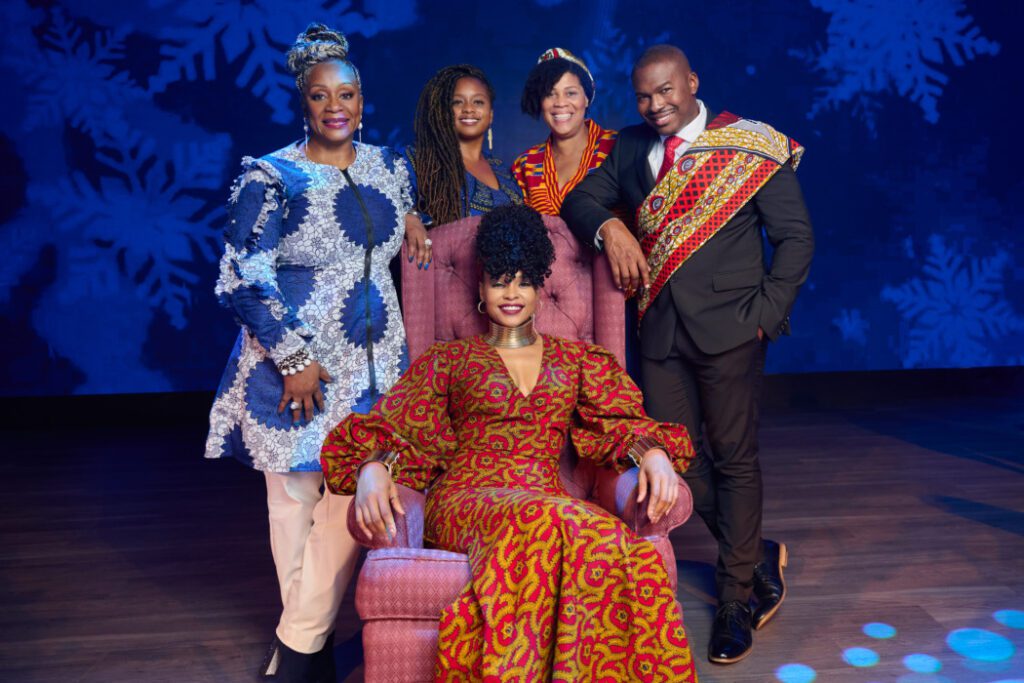 The reason for the season is upon us, and let's face it, Christmas music and holiday-themed movies are some of the most memorable times of our lives.
For the first time in history, the Lifetime Network will release a groundbreaking film created for us by us centered on Gospel music. Grammy Award-winning singer Kirk Franklin has produced what is believed to be the first-ever gospel Christmas film — groundbreaking in cinema. Premiering on Saturday, December 4, at 8/7C on Lifetime, Kirk Franklin's A Gospel Christmas, is produced by Swirl Films and Big Dreams Entertainment. The film was created to help understand Black culture, through Gospel music that's never been seen or heard before on television.
Based on the album Kirk Franklin and the Family Christmas, the storyline focus is on Olivia (Demetria McKinney), a young assistant pastor, who gets assigned to be a lead pastor at a new church a month before Christmas, she's fearful she can't manage the transition, including getting the choir ready to open the town's annual Winter Jamboree. Banding together with her new congregation, Olivia discovers a new home for herself, and even finds a little Christmas romance along the way!
The film, is executive produced by Franklin and Tracy "Twinkie" Byrd and produced by Leslie Greif, Eric Tomosunas and Ron Robinson.
Featuring a special appearance and songs written and arranged by 16-time Grammy winner Kirk Franklin. Some of the songs include:
Go Tell It on the Mountain, Silver & Gold, Jesus Is the Reason for the Season, There's No Christmas Without You, Love Song. Executive producer and Kirk Franklin arranges the songs in the movie which are from his earlier holiday album, Christmas.
The main cast includes—Demetria McKinney, Chaz Lamar Shepherd (Luke Cage), Angela Birchett (The Clark Sisters) Kendra C Johnson (Love They Neighbor) and Grammy winner Regina Belle, which all sing in the film.
Kirk Franklin's A Gospel Christmas premieres on Saturday, December 4 at 8/7C on Lifetime.
---