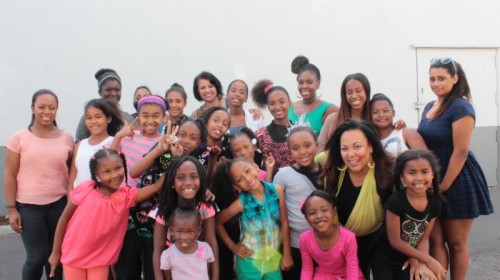 (Los Angeles) – The Little Miss African American Scholarship Pageant will celebrate 21 years on Sunday, August 10, 2014 at the Wilshire Ebell Theatre in Los Angeles, CA.  Pageant producer Lisa Ruffin has once again announced a nationwide registration and will select 50 young participants, between the ages of 6 and 12 for the event.
The pageant has seen supported over the years from numerous celebrities including Will and Jada Smith, Denzel Washington, Shaquille O'Neal, Laila Ali, LL Cool J, Jamie Foxx, Tarji P. Henson, Chandra Wilson and James Pickens, Jr.  
The Little Miss African American Scholarship Pageant is an educational program. The girls learn to wear their "C.A.P." which stands for Confidence, Awareness and Pride. Selected participants undertake a cultural enrichment program designed to promote teamwork, self-esteem, and heighten cultural awareness. They take classes in public speaking, science, technology and etiquette and are taught performances by award winning choreographers.  The young ladies make new friends and learn about their rich African American history."By fostering these universal attributes at such a tender age, our girls grow to be leaders in their communities and help to change the world," cites Ruffin.
The pageant will award over $10,000 in scholarships this year. Young hopefuls, age six to 12 can submit their application for participation at 
www.LittleMissAfricanAmerican.org
 . The last day to register is May 14, 2014.
Source:  Press release