By Rochelle Porter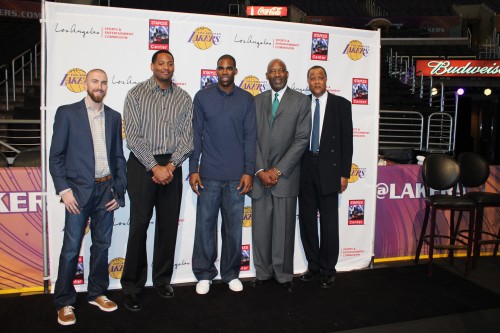 On January 16, the Los Angeles Lakers held their 9th annual All-Access event at the Staples Center.  All access meaning, fans got an exclusive behind the scenes tour of the locker room, onstage photo shoots and interviews with current and former players and, Los Angeles Lakers General Manager, Mitch Kupchak.
Kupchak, recently inducted into the Naismith Memorial Hall of Fame Jamaal "Silk" Wilkes, retired Lakers forward James Worthy, and Retired forward Robert Horry.    The General Manager stated," The Lakers need to win 3 out of 4 games for the remainder of the season to make it to the playoffs."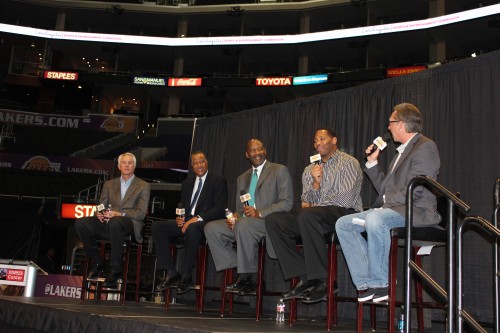 Jamaal Wilkes announced that his alma mater UCLA will retire his #52 Jersey on January 17.   "So much to fit in when yournumber is called to be recognized for your personal greatness to the world." Wilkes said.
Robert Horry 7-time Champion held a Q & A for the media and was very open and honest in his opinion of the game, and current and past players.  The players all agreed that Kareem Abdul-Jabbar is the greatest of all time.
This is a wonderful event for Laker fans that certainly does a lot of good for the Los Angeles Community.
Photography by Rochelle Porter