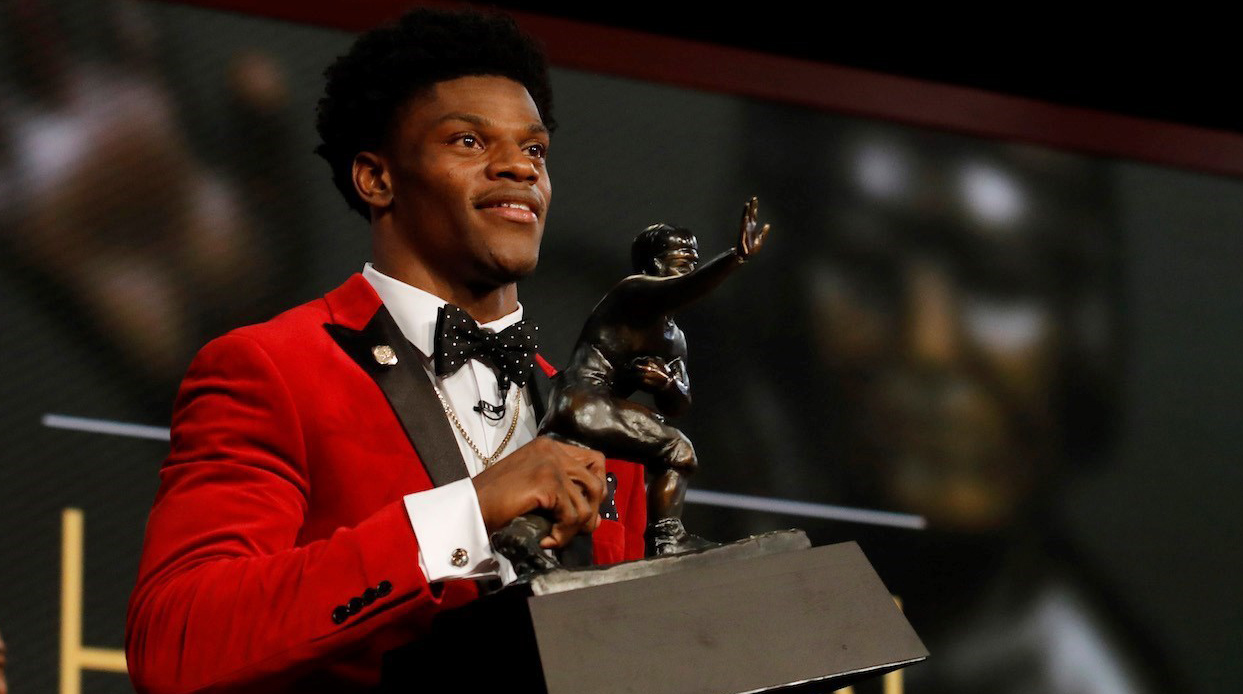 Louisville quarterback Lamar Jackson of the University of Louisville makes history in becoming the youngest quarterback in history.  At age 19, Jackson was selected on Saturday (Dec. 10) as the 82nd winner of the Heisman Memorial Trophy, an award presented annually by the Heisman Trophy Trust to the most outstanding player in college football.
The sophomore quarterback from Pompano Beach, Fla, received 2144 total points and 526 first place votes, beating out the the junior Clemson quarterback Deshaun Watson, who had 1,524 points and 269 first-place votes. The 2016 winner of the prestigious award was announced at the end of ESPN's live broadcast of the Heisman ceremony from Manhattan's PlayStation Theater.
"I'll remember this for the rest of my life," said Jackson upon winning the award. "I'm happy right now. I don't even know what to say."
Congratulations Lamar!