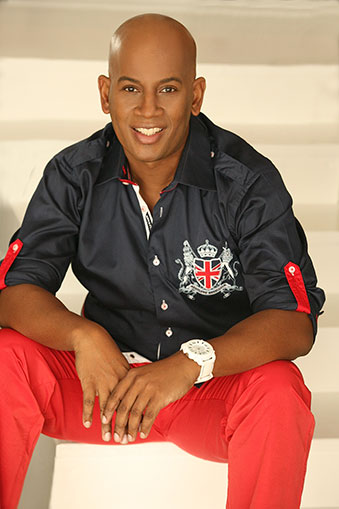 Pastor Brent Jones keeps making noise in the music industry, and he is excited to announce his newest endeavor. The accomplished gospel songster and talented director has inked a deal to become the new Artistic Director for the Radio Free Choir of KJLH 102.3FM, the performance group out of Los Angeles.
In a recent interview, Pastor Jones stated "It is an honor to work with KJLH 102.3FM, Andre Russell and the legendary owner music icon Stevie Wonder. The choir master is in the house to elevate the Radio Free Choir to the international level."
This good news comes on the heels of the success of Jones' latest album, "Joy Comin,'" which debuted in the top 10 on the Gospel Billboard Charts in August. Making appearances at choir workshops all over the nation, and with a television show in the works, Jones is one very busy man, and he has no plans to slow down any time soon.
For more information, contact Leonard Thompson at (858) 650-3190.
About M.A.N.D.A.T.E. Records
Based in San Diego, CA, M.A.N.D.A.T.E. Records Inc. is a record label with a wide range of industry services including marketing and promotions, artists booking and management, and event production. M.A.N.D.A.T.E. is an acronym that perfectly represents the vision and purpose for the company's existence; "Making A Necessary Difference At The End" is the goal after every project, event, production and collaboration.  The founders of M.A.N.D.A.T.E. Records are Christians who have sought to expand their relativity in the music industry by stepping out on faith to produce artists and music that share the same goals for change in the world of music.