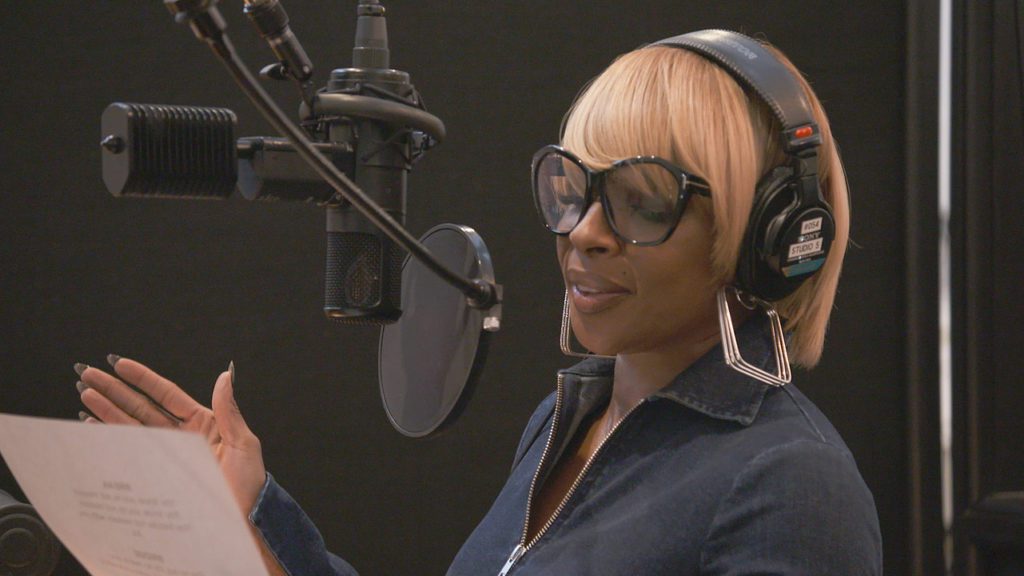 Parmount Films' animated sequel SHERLOCK GNOMES starring Mary J. Blige, Chiwetel Ejiofor, Emily Blunt and more is out in theaters this Friday, March 23! In the film, Gnomeo (voiced by James McAvoy) and Juliet (Emily Blunt) move to a new garden where they discover new adventures, new humans and new garden gnomes.
In the film, Mary J. Blige is the voice of character 'Irene Adler.' Irene is a porcelain doll who is in control of her dollhouse. Sherlock finds himself needing his once engaged lover, Irene's (Mary J. Blige) help and she winds up showing him what he's been missing through an outstanding musical performance and original song 'Stronger' written by Elton John in the film. Along with her sassiness and charm, Irene gets her chance to show her multi-faceted fashion pieces.
We can't wait to see Mary voicing her first animated film!
Synopsis: After a string of garden gnome disappearances in London, Gnomeo & Juliet look to legendary detective Sherlock Gnomes to solve the case of their missing friends and family.