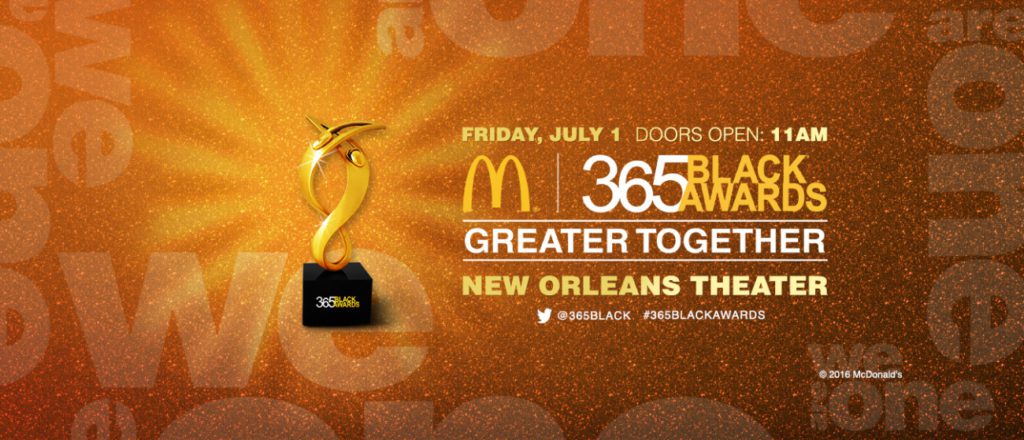 The 13th annual McDonald's® 365Black® Awards are set to bring every day heroes and celebrities from across the country to the New Orleans Theater at the Ernest N. Morial Convention Center. The lively annual event will take place during ESSENCE Festival® weekend and recognize exceptional leaders who make positive contributions to the African-American community.
This year's McDonald's 365Black Awards will be hosted by actress/singer Amber Riley and actor Lance Gross. The show will feature an all-star line-up of musical performances from the likes of Chrisette Michele, Anthony Hamilton, Kelly Price, Eric Benet and more.
Here are the honorees:
Toni Braxton, a Six-time GRAMMY award winning singer and Reality T.V. show star, balances the demands of her career with the high priorities of family, health and public service as she raises her two sons. Braxton, a spokesperson for Autism Speaks,  also uses her voice in the fight against Lupus.
Lonnie Bunch III is a historian, author, curator, educator and founding director of the Smithsonian's National Museum of African American History and Culture.
Charles "Peanut" Tillman is a 13-year professional football veteran and a decorated philanthropist. The Charles Tillman Cornerstone Foundation is dedicated to providing opportunities and resources to children and families in need. Since its inception, The Foundation has impacted the lives of more than 1 million children in the Chicago-area through four core programs: Charles' Locker, Field of Dreams, TendHer Heart and the Tiana Fund.
Wendy Raquel Robinson is an award-winning actress, producer, director and host. When not working on set, Robinson focuses her attention on her passion and purpose — working with youth and the performing arts at her school, Amazing Grace Conservatory.
Larry Tripplett has been selected for the 2016 365Black McDonald's Owner/Operator Award. He has been active in the National Black McDonald's Operators Association (NBMOA) for more than 20 years. He plans to continue to do what he loves, operating his businesses and supporting non-profit activities that promote the general betterment of the community and the education of youth.
Community Choice Youth Award (CCYA) recipients:
Lauren Seroyer is a 16-year-old high school student committed to being the change she wants like to see in her community. After interacting with
a fellow student who confided in her that he did not have enough food at home, the honor roll student immediately knew that she had to do something to help. As a result, she developed the Community Assistance & Resource Effort (CARE) Closet program which provides students with completely confidential on-site access to a school-based food pantry.
Donovan Smith is a 13 year old social-entrepreneur from Albuquerque, New Mexico, who has worked selflessly for the last two years to help those effected by homelessness, as he and his mother once were.  This year, he is taking on his biggest undertaking yet by sponsoring St. Martins Shower Room, where he makes and donates up to 1,000 soaps monthly. His mission has compelled many across the country to donate soaps to the shelter and has inspired several celebrities and others to follow and support him. Smith's motto is "Do what you can" because he surely believes we all can do something to help others.
To learn more about the 365Black initiative, visit www.365Black.com.