The Mother of three Hollywood stars Kwame Boateng, Kofi Siriboe, and Kwesi Boakye moves from momager & media maven to creator and executive producer of a television talk show to bridge the gap between Africans in the continent and African descendants in the Diaspora.
K3 Productions Inc. is proud to announce a groundbreaking limited four part edition series, The Diaspora Dialogues features an All Star lineup of international celebrities. The multi-topic, primetime talk-variety show hosted by Hollywood power broker Koshie Mills, premieres Wednesday, October 24th. The 30 minute weekly series will regularly air every Wednesday night at 7:30PM ET / 4:30PM PT. Among the celebrity guests who will appear during the show are British born Grammy-award winning musical artist, Estelle (American Boy); UN Youth Ambassador and American Actress, Monique Coleman (High School Musical); Nigerian actor Chiké Okonkwo (Being Mary Jane) and more.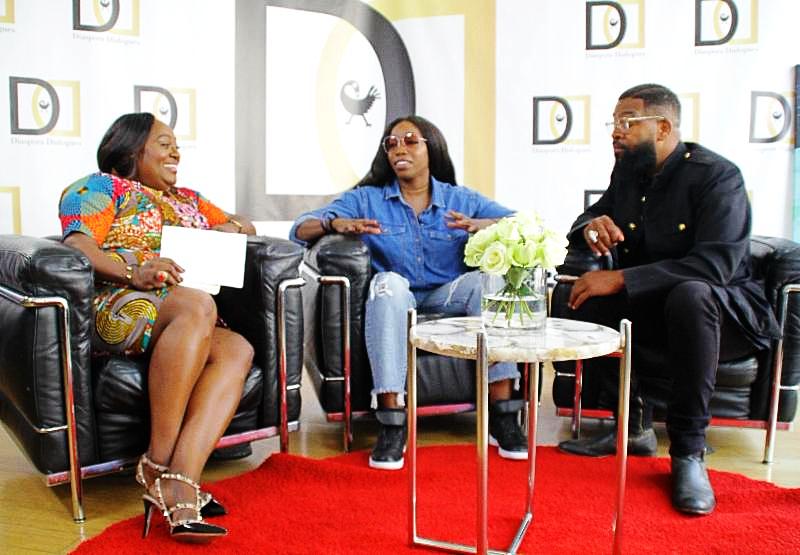 "I created The Diaspora Dialogues platform, so we can connect to correct the cultural divide between Africans from Africa and African descendants in the Diaspora; African-Americans, Afro-Latinos, Afro-Caribbeans, Afro-Europeans. Our intention is to create a better understanding of our different experiences but shared identities to bridge the gap. I am humbled to be supported by The Africa Channel and so many long-time friends and colleagues as I begin this journey."
– Koshie Mills
The official Ghanaian Ambassador for Film, Arts and Culture, Mills is best known as a Hollywood Executive Producer, Media Maven, Power Broker and Power Momager to (Kwame Boateng, Every Body Hates Chris, The Plug; Kofi Siriboe , Girls Trip, Queen Sugar; andKwesi Boakye, Colony, Claws.) After two decades of navigating the entertainment business, the family enterprise has been lovingly referred to as The First African Family of Hollywood. Koshie's dynamic personality and fierce business acumen, lead her to establish her boutique consulting and public relations firm K3PR and production company K3 Productions. Mills is now following her passion of pulling Africans together globally through her talk series, The Diaspora Dialogues.
"I want to see our millennials and the young generation come back to Africa in force. Visit the land and understand the cultures. I want them to not see Africa as a country but as a continent with various traditions." – Koshie Mills
The Diaspora Dialogues show is a prime time talk-variety series that showcases the tri-continent experience of African Aficionado Koshie Mills. The show is produced by Koshie Mills for K3 Productions and is aired on The Africa Channel around the country and parts of the Caribbean. The 30 minute weekly series will regularly air every Wednesday night premiering onOctober 24th at 7:30PM ET / 4:30PM PT.
Click
HERE
to view trailer.