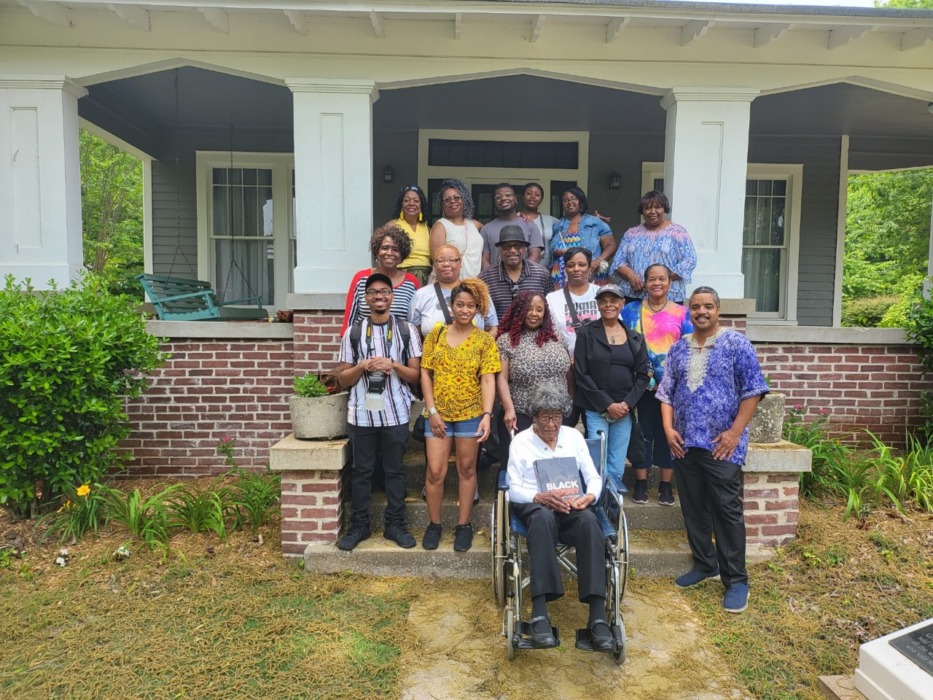 Studies have shown that African Americans attend more family gatherings than any other ethnic group. Typically, these large gatherings held once a year consist of family, extended family members, friends and neighbors. And in many cases, outside acquaintances that have become non-biological family, hence a family reunion.
African American family reunions take on the task of selecting a host committee that facilitates and organizes activities that people participate in to have fun and bond together.
Since the pandemic a lot of families have had to put gatherings on hold. But we suspect that reunions will start back up soon and in full force. Ya'll know how we do.
One particular family that reached out to The Chocolate Voice, The Murray Family, held a mini-reunion in the state of Tennessee from May 17th through May 24th, 2022, exploring cities Memphis, Henning, Ripley and Cherry. This highly anticipated and long-awaited event, was finally executed with the highest level of excitement and participation.
The importance of this long overdue legacy event was initially discussed with the late William (Bill) Alexander Haley, Sr., in 2011, for a possible execution in the summer of 2013. He stated that it was now time to have another family reunion because the last significant get-together was held when his father Alexander (Alex) Murray-Palmer- Haley, was alive back in the summer of 1982.
After so many years later, and a significantly hard-hitting Pandemic, an excited and determined group of selected Murray Family members partnered-up, and were able to coordinate and execute a plan to come from various locations to meet-up in the Memphis Tennessee area.
Present were Murray family members who came from 5 different states: California, Texas, Florida, Kentucky and Tennessee. One of the biggest blessings present was, the current Murray matriarch, Ms. Magnolia Murray Johnson. She is the oldest Murray known that is still living at the age of 100 years old.
The itinerary was a loosely developed schedule due to family members coming into the area at different times and from different locations, and that would afford them plenty of time to tour the family migration areas at their leisure. The visit consisted of first-time touring of the area, personal family introductions, and various family interactive conversations and picture taking.
It started out on Saturday, May 21st, with a group of 16 family members visiting the Alex Haley Museum and Interpretive Center. They were escorted on a special tour by Director, Richard Griffin. The previous program coordinator of the facility and family member, Beverly Johnson also provided specific, clarifying and pertinent commentary during the tour. The Alex Haley Museum is where the 1976 Pulitzer Prize-winning author for "Roots" The Saga of an American Family lived with his grandparents from 1921 to 1929. He came back for many summers after that. On the front porch, young Alex Haley listened to his relatives tell family stories. He heard about Kunta Kinte, Queen and Chicken George. On long summer evenings, a young Alex would sit engrossed at the tales of ancestors who were brought to America as slaves. His imagination was stirred and he never forgot what he had heard.
He used those stories of where he grew up to write the story "Roots." Roots is an American television miniseries based on Alex Haley's. The book is what sparked the interest in people wanting to find their own family history around the world.
The family enjoyed touring and taking photos of the surrounding areas of Memphis, which has a rich tradition of food, music, entertainment and many symbolic historical sites. Check out the sites below where the The Murray family toured:
Beale Street Entertainment District
B.B. King Blues Club
Slave Haven Underground Railroad Museum
Stax Museum of American Soul Music
Lorraine Motel and National Civil Rights Museum
Bass Pro Shops at the Pyramid
Graceland
Alex Haley Museum and Interpretive Center in Henning, Tennessee
Murray Family Cemetery in Bethlehem Cemetery nearby Henning, Tennessee where Chicken George (George Lea) is buried along with other family members
Dinner in Ripley, Tennessee at the Olympic Steakhouse
Alex Haley Museum and Interpretive Center, and was escorted on a special tour by Director, Richard Griffin. The previous Program Coordinator of the facility and family member, Beverly Johnson also provided specific clarifying and pertinent commentary during the tour.
At the end of the visit, there was general consensus of the family members present to immediately commence the planning and coordination of an official family reunion anticipated to be executed during the summer of 2023.
---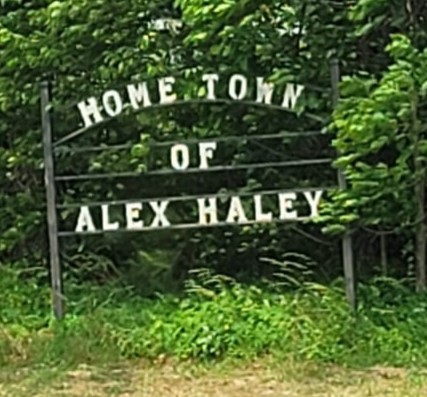 Written by:
Clennon "Wayne" Murray
We want to hear about your family reunions in 2022 or upcoming plans for 2023. Please contact us [email protected],com.