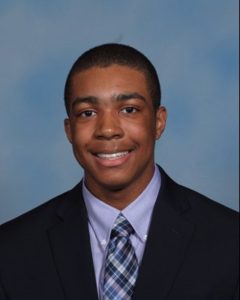 A Memphis 15-year-old high school sophomore has a lot to be proud of.  Recently, Dwight Moore, a  student from Christian Brothers High School, received a 36 out of 36, on the college entrance standardized test– a perfect score!  A feat that only less than one in every 1,000 people will achieve, NBC-affiliate WMC noted.
The ACT (American College Testing) exam, consists of tests in English, mathematics, reading and science.
Moore, who has taken the exam before, kept getting a better score each time he took it.
"In 7th grade, I got a 26, in 9th grade I got a 33, and in 10th grade I got a 36," Moore told WMC.
But he admits that when he got these most recent results, he thought it was a mistake.
"I sat there in shock for a second. There is no way this is right. It didn't have the writing score so I thought this was just a placeholder for later so I am not getting my hopes up when the writing score came out too, I actually got a 36," Moore told Local Memphis.
His school was elated when they heard the news of Moore's accomplishment and encouraged the community to rally behind him. In a statement, CBHS principal Chris Fay wrote, "Please join me in congratulating sophomore Dwight Moore for his perfect composite score of 36 on the ACT," said  "Dwight is an incredibly polite and humble young man, who is respected by both his peers and teachers. He is a model student at CBHS."
Excellent job, Dwight!