---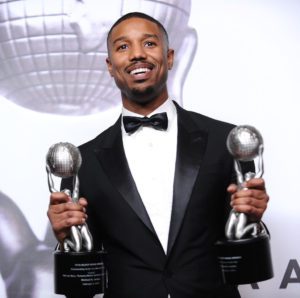 Yaaay!  Michael B. Jordan, reportedly has joined the cast of Black Panther, The Hollywood Reporter reports. Jordan teams up on the film with acclaimed director Ryan Coogler( Creed and Fruitvale Station) who will direct Black Panther.  It hasn't been reported what role Jordan might play.
Our other favorite actors which include, the incredibly talented Chadwick Boseman who has already been cast as the title character and the lovely Lupita Nyong'o is reportedly in talks to join the cast as well. Can you say, #Melaninoverload. We love it.
The film not scheduled to begin shooting until next year. Black Panther is scheduled for release on February 2nd, 2018.