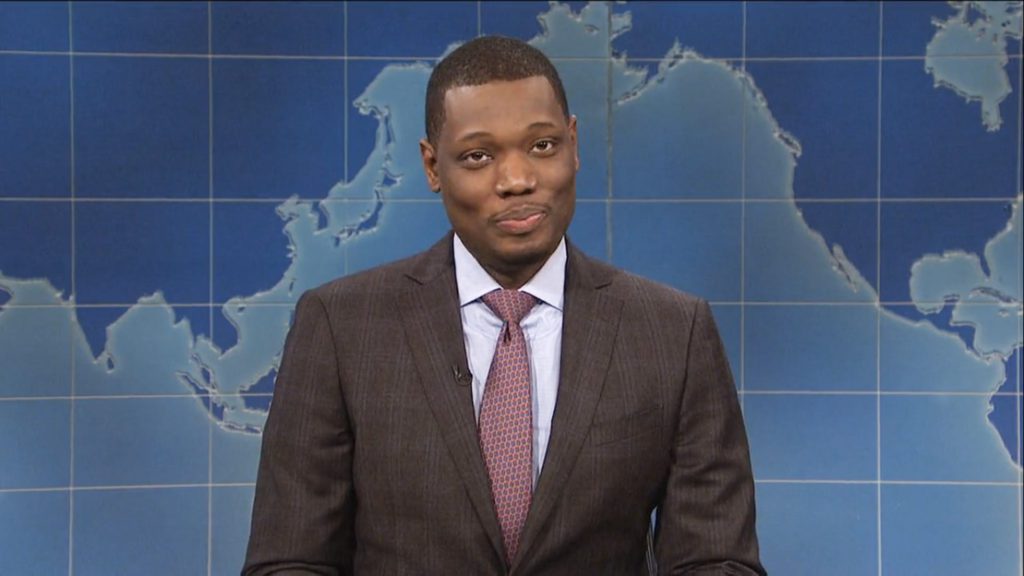 Wow!  Michael Che just became the first Black co-head writer on "Saturday Night Live."
Che broke a 42-year-old color barrier when NBC, who announced Che's promotion on Tuesday, also named Colin Jost, Che's co-host for SNL's "Weekend Update" segment, as co-head writer. This will be Jost's second time serving in the position, as he was a head writer from 2012-2015.
After working on "The Daily Show" as a correspondent, Che joined SNL in 2013  then was promoted to co-anchor chair a year later.
Starting next season, Che will join Kent Sublette and Bryan Tucker on SNL's head writing team.
Congratulations, Michael, we're so proud of you!  #BlackExcellence.