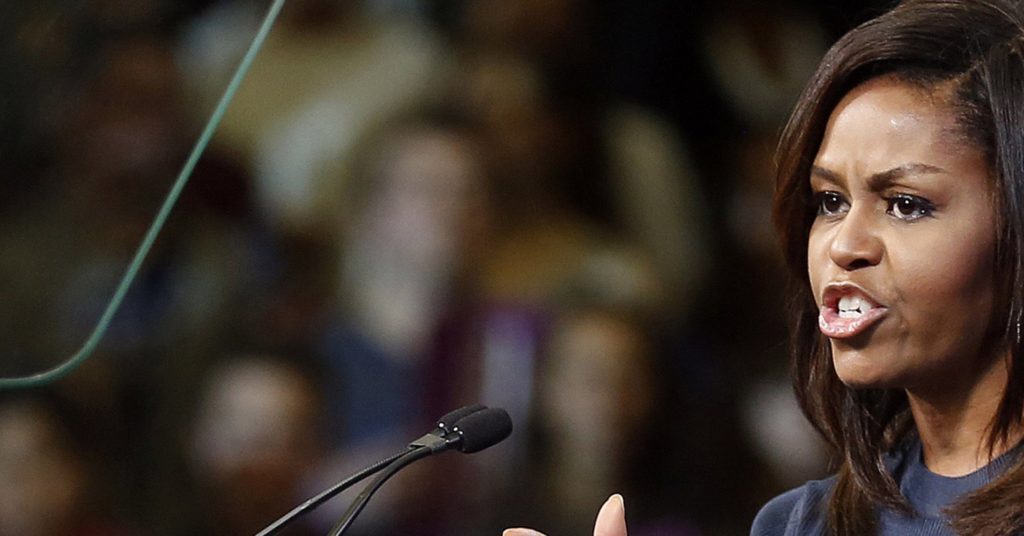 (Manchester, NH) On Thursday, in speech that is bound to go down in history books as one of the greatest speeches of all time, The First Lady of the United States, denounces Trump without a single mention of his name.
While campaigning in Delaware for presidential hopeful Hillary Clinton, Michelle Obama addressed the lively crowd in her emotionally charged speech with saying #whythiselectionmatters:
"This is not normal, this is not politics as usual," Michelle Obama said in a 25-minute speech in New Hampshire during which her voice at times quavered with emotion. "This is disgraceful, it is intolerable, and it doesn't matter what party you belong to," she added. "No woman deserves to be treated this way — none of us deserves this kind of abuse."
"I can tell you that the men in my life do not talk about women this way," Michelle Obama added. "To dismiss this as everyday locker-room talk is an insult to decent men everywhere."
"We simply cannot endure this, or expose our children to this any longer — not for another minute, and let alone for four years, Michelle Obama said. "This has got to stop right now."
"In our hearts, we all know that if we let Hillary's opponent win this election, then we are sending a clear message to our kids that everything they're seeing and hearing is perfectly O.K. — we are validating it, we are endorsing it," Michelle Obama said. "We're telling our sons that it's O.K. to humiliate women-we're telling our daughters that this is how they deserve to be treated; we're telling all our kids that bigotry and bullying are perfectly acceptable in the leader of their country."
"We need to recover from our shock and depression and do what women have always done in this country," Mrs. Obama said. " Don't choose to stay home. We need you to roll up your sleeves, we need to get to work."
Check out FLOTUS's speech in it's entirety here.