FOR IMMEDIATE RELEASE
Public Service Announcement
Event: Military Outreach Ministries' 6th Annual Prayer Breakfast
Date: Saturday, November 15, 2015
Time: 9 a.m. to Noon
Place: Sheraton Mission Valley San Diego Hotel, 1433 Camino del Rio South, San Diego, CA 92102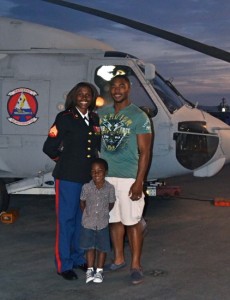 San Diego, CA – Honoring our military veterans, returning service personnel and the service men and women on the front lines is the focus for a special event on Saturday, November 15, 2014. Service men and veterans will be remembered and celebrated at the Sheraton Mission Valley San Diego Hotel by the Military Outreach Ministries' 6th annual prayer breakfast.
Our theme for this year's event is "WOMEN WHO SERVE" and this prayer breakfast will feature music and entertainment by the Thursday Songsters, soloist Sheila Mosley, testimonials and speeches by military personnel, an inspirational message from Tahiti Tinsley, and a delicious brunch for $25.00, with a portion of the proceeds going to services and agencies that help returning veterans.
Join us as we show our appreciation to our military and their families and also thank God for protecting them while engaged in combat operations.
Contact Military Outreach Ministries at http://tinyurl.com/htmd7ws for online tickets or call toll free at 855-209-3879.
For more information contact us at:
855-209-8579
YouTube Video: http://youtu.be/jA8rtm4VWl4
Online Registration: http://www.tinyurl.com/ntmd7ws