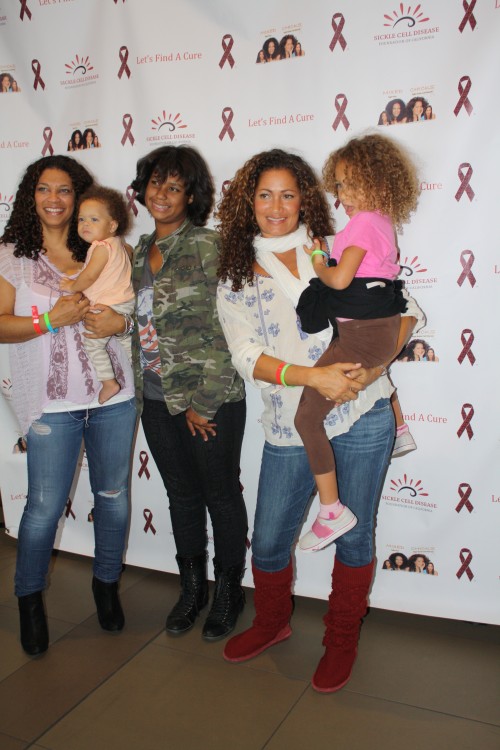 The "Let's Find a Cure" Fundraiser event held on Sunday, November 10th  celebrated the recent partnership between Mixed Chicks and the Sickle Cell Disease Foundation of California. During the event, held at XLanes (Bowling and Arcades) supporters had an opportunity to meet and greet some of the children living with Sickle Cell Disease.
The children enjoyed an afternoon of bowling, arcades, celebrity photo ops, fun and food.
Mixed Chicks has pledged to donate partial proceeds from their "Online Sales Only," and from their "Leave in Conditioner," to the Sickle Cell Disease Foundation of California during the month of November for "Give Back Month."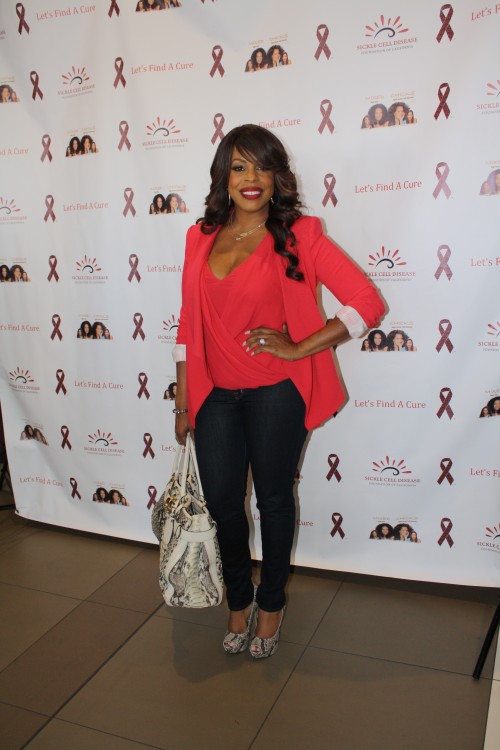 About Mixed Chicks:  For years, multi-cultural people with hard-to-manage hair traveled from store to store, trying to blend products in a hopeless attempt to tame their locks. Wendi Levy and Kim Etheredge , two "mixed chicks," created the product line because they needed it. Then, something happened…friends and family started encouraging them to package it, and soon they had a full blown business running out of the garage. After a little door to door hustling, a few celebrity endorsements, and a ton of online customer support, Mixed Chicks is bringing its products to the world.
About the Sickle Cell Disease Foundation of California: Founded in 1957, the Sickle Cell Disease Foundation of California (SCDFC) is the first and oldest non-profit sickle cell disease organization in the United States.
Sickle Cell Disease is commonly found in people whose families come from Africa, South or Central America (especially Panama), the Caribbean islands, Mediterranean countries (such as Turkey, Greece, and Italy), India, or Saudi Arabia.
Approximately 250 million people worldwide carry the gene responsible for Sickle Cell Disease and other hemoglobin diseases. Each year about 300,000 infants are born with a major hemoglobin disease worldwide.
In the United States, about 1 in every 500 African Americans are born with the disease. Hispanic Americans also are affected at a rate of about 1 in 1,000 to 1,400.