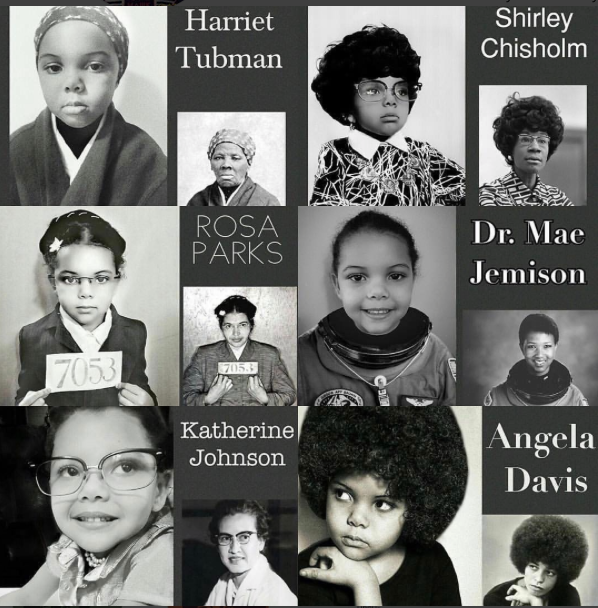 We can't think of a more perfect way to end Black history month with out sharing the creativity of 5 year-old Lola, and her mother Cristi Jones.
What started out as all part of an educational, and empowering project, the mother and daughter duo decided to transform notable black women in history to life in photographs, dressing up little Lola as iconic women.
Cristi, Lola's mother, told KOMO News that her little girl was enthralled by a video on Martin Luther King, Jr. shown in school last month. Cristi turned that into an opportunity to teach her child more about civil rights.
Since Lola loves dressing up, her mother says she decided it would be fun to educate her daughter, who is biracial about black history by having her actually become the women she was learning about.
In one of the photo's you will see the five year old wearing an Afro wig and a powerful pose, emulating political activist Angela Davis.
In another image, you'll find her hair styled in a braid on her head and arrest number in her hands, mimicking the mug shot of Rosa Parks.
In the article, Cristi says that Lola is often a quiet and serious student, but says she's blossomed since they started their Black History Month project.
Check out more of the article by clicking here.