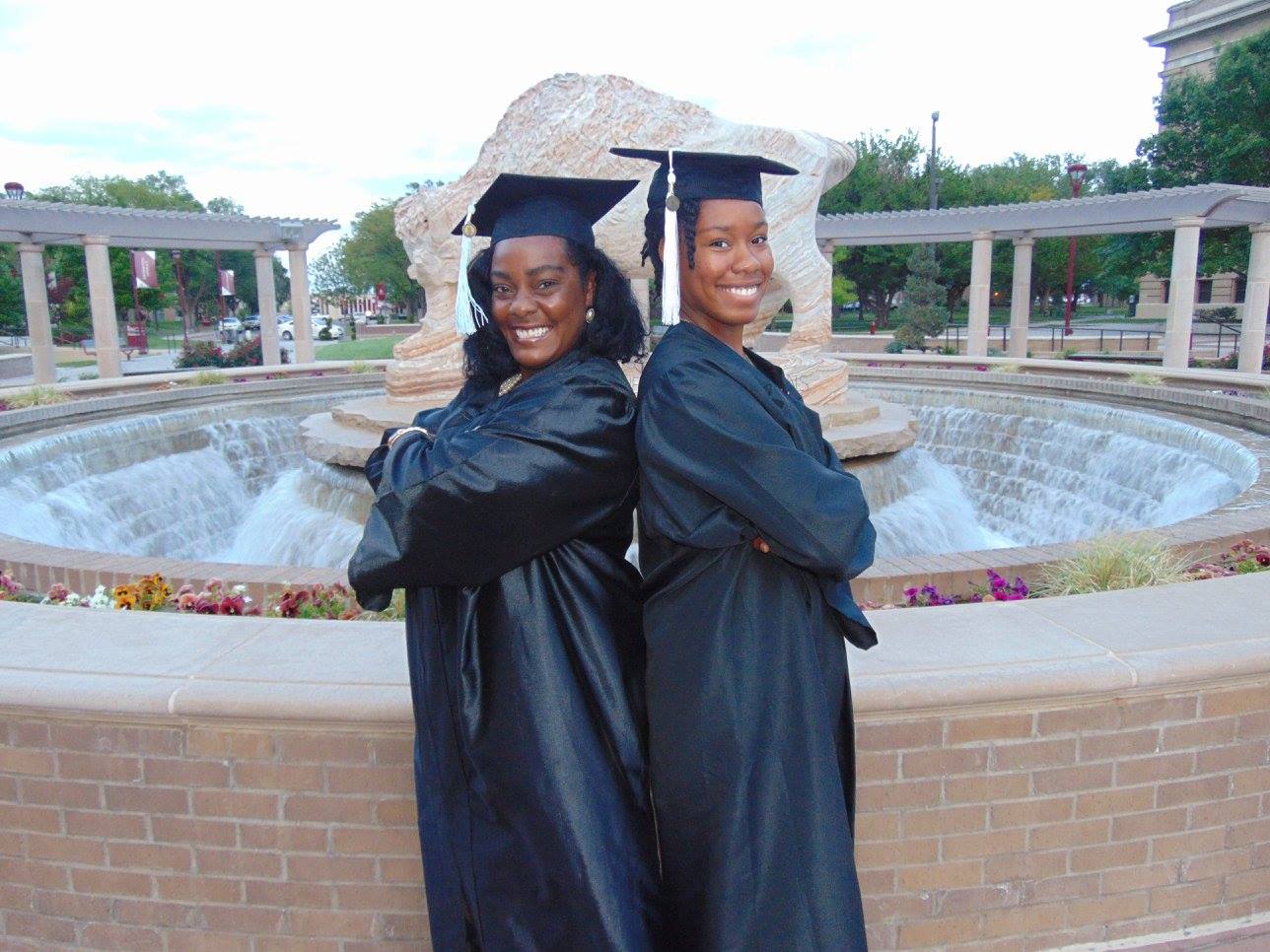 Stina and Tia Hunt, photo courtesy of Facebook.
During the month of May, thousands of students are graduating from colleges around the world. What makes the occasion even more special, is when you have the opportunity to walk and receive your diploma at the same time as your mom.
This Saturday, Stina and Tia Hunt of Texas, will be receiving their degrees together from West Texas A&M University.
In an interview with channel 10 KFDA in Amarillo, Tia said, "When she talked about coming back, we were like okay cool…definitely do it, but then it presented so many challenges because it's been a few years and so she wasn't sure she could do it."
One of the biggest challenges for Stina was adapting to new technology, since it had been years since she had taken college classes. Even more challenging — she took courses while working full time.
"Last semester was really hard. And I did, I cried a lot and I thought I can't do this. My mind is not up to date with technology. I was thinking all of this, but as I began to pray about it, and the Lord helped me and my children were there all the time."
According to a Facebook page Stina is a Pastor.
Tia is majoring in Spanish and she continues her efforts with various groups on campus. Stina has other plans.