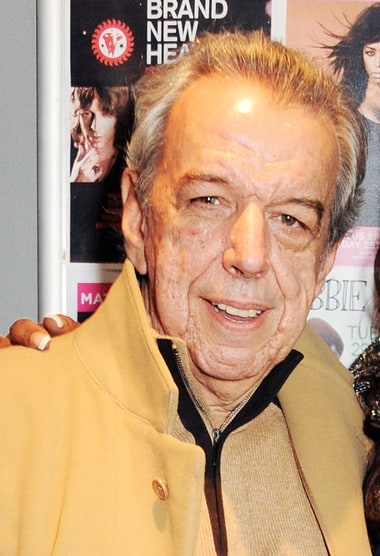 It's a sad day in the world of musical geniuses today.  Today, it was announced that legendary, musician-songwriter-producer Rod Temperton passed last week after a long bout with cancer.
Temperton's hardly a household name for most. In fact for me, although I was well aware of his name but, it was not until after watching a recent segment on T.V. One's hit docuseries UNSUNG, on the band Heatwave, that the show revealed Temperton's heavy influence on some of the most prolific soul music of our time.
Interestingly, the Lincolnshire musician (East England) self taught songwriter-producer attended the De Aston school in Market Rasen, specializing in mathematics, not music.  Arguably, it goes to show that, you can't teach soul, either you have it or you don't. With that in mind, Rod Temperton had "It."
Rest in peace, brilliant soulful one. Your music lives on for always and forever.
Rodney Lynn "Rod" Temperton (9 October 1947 – September/October 2016)
Check out our favorites below:
Always and Forever (Heatwave)
You Put a Move on My Heart (Tamia)
Stomp! (Quincy Jones/The Brother's Johnson)
The Secret Garden (Sweet Seduction Suite- Al B. Sure, El DeBarge and Barry White)
Rock with You (Michael Jackson)
Off the Wall (Michael Jackson)
Thriller (Michael Jackson)
Boogie Nights (Heatwave)
Baby Come To Me ( Patty Austin)
The Groove Line (Heatwave)
Ladies Night (Kool and the Gang)
The Lady in My Life (Michael Jackson)
Love X Love (George Benson)
Yah Mo B There (James Ingram and Michael McDonald)
Mind Blowing Decisions (Heatwave)
Ain't No Half Steppin (Heatwave)
Party Poops (Heatwave)
Slow James (Quincy Jones and Barry White)
Mystery (Anita Baker)
Miss Celies' Blues (From the Color Purple)
Oprah's Theme (Quincy Jones)
Let us know if we missed any