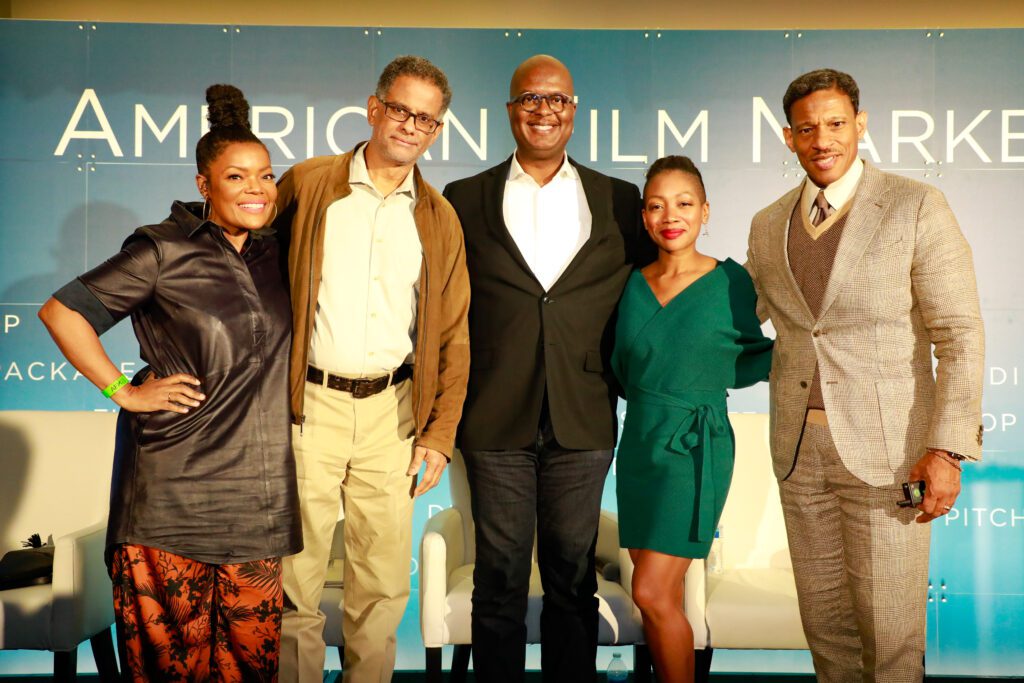 ---
LOS ANGELES – This week, the NAACP Hollywood Bureau partnered with American Film Market, curating an impactful conversation on the importance of media storytelling and the long term effects of the media's misrepresentation of African Americans on the Black community.
"It is incumbent upon those of us who sit in positions of authority and power within the media to work to dismantle negative stereotypes and harmful narratives that perpetuate racial prejudices – and this is where that work starts," said NAACP Hollywood Bureau SVP, Kyle Bowser. "This panel is important for our internal and external understanding of who we are as people, what our history is, what our culture is, what our relationship to media is, and how we gain a greater stake in which we are depicted."
This year's conversation featured some of the most influential industry professionals and companies including: Moderator and NAACP Hollywood Bureau SVP, Kyle Bowser, Actress Yvette Nicole Brown, Actress Tiffany Cox, Founder and President of MEE Productions Inc, Ivan Juzang and Faith Filmworks President & CEO, Michael Swanson. The panel received widespread support, from attendees, community leaders and industry professionals stating:
"This panel is important because we need accurate representation of black folks in media, and we need to teach people the best way to do that. My hope is that through this conversation, attendees can get some understanding about what we are up against, what we need to do better and hopefully mainstream media will provide us with the lane to do exactly that," said Actress Yvette Nicole Brown.
"Taking a nice beautiful lens on the black experience and how it is seen within the media is so important. It's imperative for us to digest information and also to break it apart and look at how the world is influenced by seeing how we are represented on screen," said Actress Tiffany Yvonne Cox.
In conjunction with the panel, the NAACP Hollywood Bureau also soft launched their Media Guidelines; which explores six imperatives for rendering Black lives in media; detailing various ways mass media storytelling can illuminate a path toward a healthy, discerning and authentically rendered society, wherein the Black experience is understood, appreciated and celebrated with equitable deference.
---