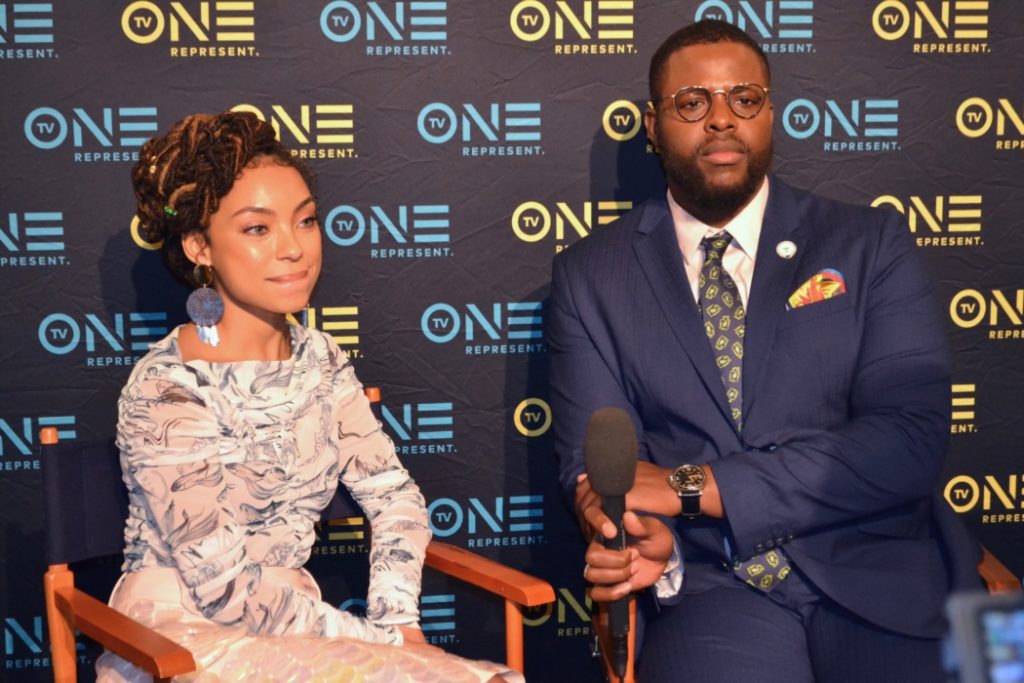 The nominees for the 50th NAACP Image Awards were exclusively announced live today at the Television Critics Association's (TCA).
Prior to announcing the nominees, first to take the stage with an overview of the networks in TV One's joint press conference were Derrick Johnson, NAACP President and Alfred Liggins, Chairman and CEO of TV One, followed by Winston Duke (Black Panther) and Logan Browning (Dear White People) to read off the nominees.
Both Duke and Browning were nominated in their respective categories. Duke, received Outstanding Supporting Actor in a Motion Picture for his work in Marvel's "Black Panther. And, Browning for Outstanding Actress in a Comedy Series for Netflix's Dear White People.
Click here for the complete list of nominees.
Netflix leads the nominations in the Television categories with 22 nominations and has 4 film nominations followed by HBO with 20 and ABC with 18. Marvel's block buster Black Panther leads the motion picture category with 13 nominations followed by Annapurna with 11 nominations. In the recording categories, RCA leads with 11 nominations followed by Interscope with 8 nominations and Atria leads the literary category with 4 nominations.
"With TV One as our partner for the 50th Anniversary of the NAACP Image Awards, we are delighted to have a platform to showcase artists and individuals of color and celebrate their talents and contributions," stated President Johnson.
The NAACP Image Awards is the preeminent multicultural awards show celebrating the accomplishments of people of color in the fields of television, music, literature and film, and also honors individuals or groups who promote social justice through creative endeavors.
The winners will be announced during the Two-Hour LIVE TV special airing on TV One on Saturday, March 30, 2019.
Want your life a little sweeter? Subscribe here with The Chocolate Voice!