(San Diego) January 14, 2014– In response to several complaints received in the past few months regarding bullying, the NAACP San Diego Branch Education Committee hosted a community forum encouraging to discuss the devastating impact bullying has had on it's community.
To gain a better understanding of the magnitude of the problem, and to develop ways to strategize against the harsh realities of  related forms of bullying– the forum was open to all members of the community.  Those in attendance included:  residents, parents, teachers, students, education officials and community members all of whom have experienced or witnessed incidents racial bullying, racial profiling or any other practice associated with the effects, and any other issue of concern.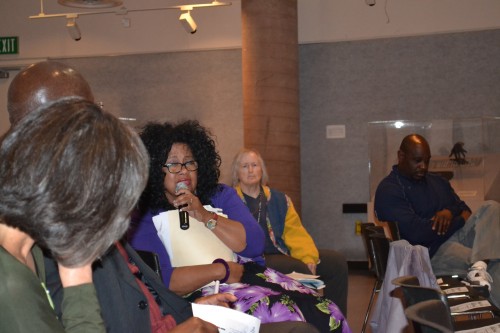 Reportedly, bullying takes a higher toll on high achieving Black and Latino students than their white counterparts. In addition,  students of color are more likely to suffer academically and, suicides are greater as a result. Reports show, 160,000 students skip school to avoid being bullied.
San Diego NAACP announced that on their website bullying complaint forms are available to download. For more information visit: SanDiegoNAACP.org.