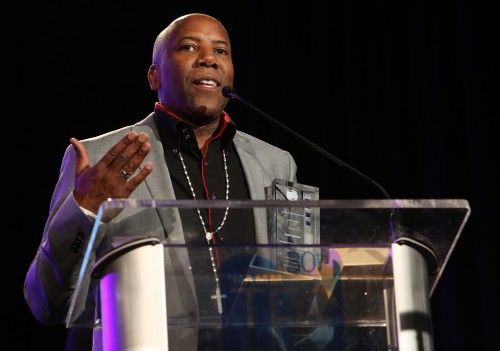 Anaheim, Calif., (Jan. 24, 2015) – Recording, audio and music industry professionals honor excellence in sound technology and creativity at the 30th Annual NAMM TEC AWARDS, held January 24 in Anaheim, Calif. The professional audio and music production industry's most prestigious awards celebrate excellence in 30 creative and technical achievement categories. The awards are held annually during the NAMM Show, the world's leading global music industry trade event, which draws more than 95,000 members of the music products industry to Anaheim.
"The people and products that were nominated at this year's TEC Awards, especially on this milestone 30th anniversary, deserve our respect and admiration," said Joe Lamond, president and CEO of NAMM. "And those select few who have gone home with a coveted TEC Award have set a high bar for the industry. These are the tools and sounds that will shape the music we will be listening to for years to come."
Winners in the creative category include the production team behind the #1 hit song "Happy" from Pharrell Williams, audio production experts from the hit film Gravity and sound professionals in the tour/event category for Sting & Paul Simon: On Stage Tour, among others.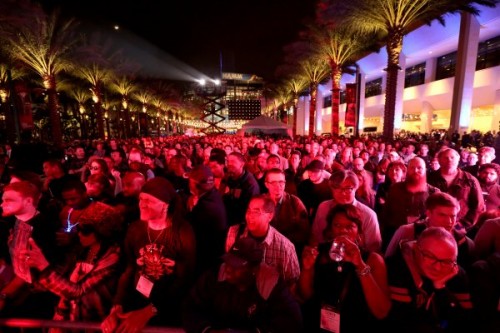 Everything from wireless technology to software and an earpiece technology company were recognized in the evening's technical achievement categories. Native Instrument's Razor 1.5 instrument software nabbed the top spot for Musical Instrument Software, while Shure's GLXD6 Guitar Pedal Receiver with Tuner edged out competitors in Wireless Technology. Other winners in technical achievement include DPA Microphones' d:screet Necklace, honored for Sound Reinforcement.
Comedian and musician Sinbad served as the evening's host. Bassist Nathan East performed several songs after he and iconic music engineer Ed Cherney became the newest inductees to the NAMM TEC Awards Hall of Fame.
Iconic guitarist Slash rocked the house with a performance after receiving the evening's highest honor, the Les Paul Award, named for the revolutionary inventor and esteemed musician. A tribute band played along and included Orianthi, Don Was and Kenny Aranoff. The Les Paul award recognizes individuals or institutions that have set the highest standards of excellence in the creative application of audio and music technology.