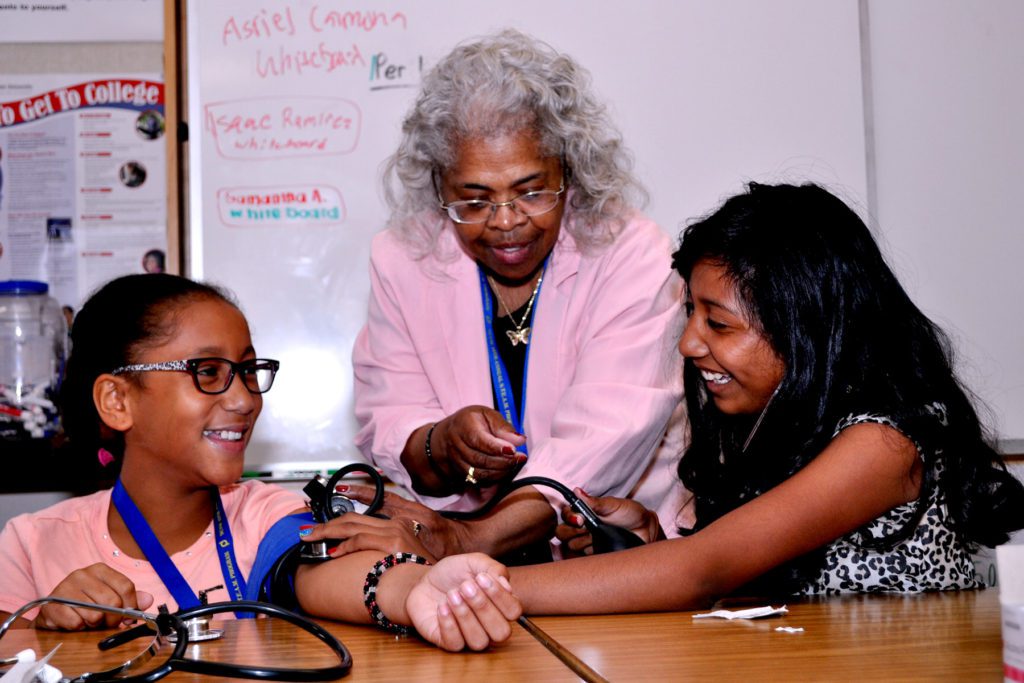 The National Council of Negro Women, Inc. San Diego Section celebrated its 15th Annual Science, Technology, Engineering, Art, and Mathematics (S.T.E.A.M.) Workshop on Saturday, May 14, 2016. The event took place at Bethune Elementary School located in San Diego, from 7:00 am to 3 pm.
The student conference was created to offer mini seminar classes led by professionals in the Science, Technology, Engineering, Art and Mathematics fields, to encourage and prepare young girls of color in grades 4th-9th to gain the skills to make it in life, by focusing their education in S.T.E.A.M areas, which are historically underrepresented by women of color in the workforce.
Twenty year-old Aaleah Lancaster, was the keynote speaker for the event. Lancaster, a junior at Bennett College, a historically Black college located in Greensboro, North Carolina, studies math and mechanical engineering.  She eloquently addressed the girls in stating the importance in serving the community and shared that she has accumulated 98 hours of community service in a span of two years. Additionally, she has completed three major research projects, one of which is featured in a math-bio magazine. And, she was selected by the White House Initiative of Historically Black Colleges and Universities as a member of the 2015 HBCU All-Stars!
The FREE program sponsored by NCNW San Diego, included a series of four workshops, plus one for the adults. Presenters shared their background and experiences with the girls, without holding back in explaining the challenges of being a person of color, and a female in industries dominated by White males.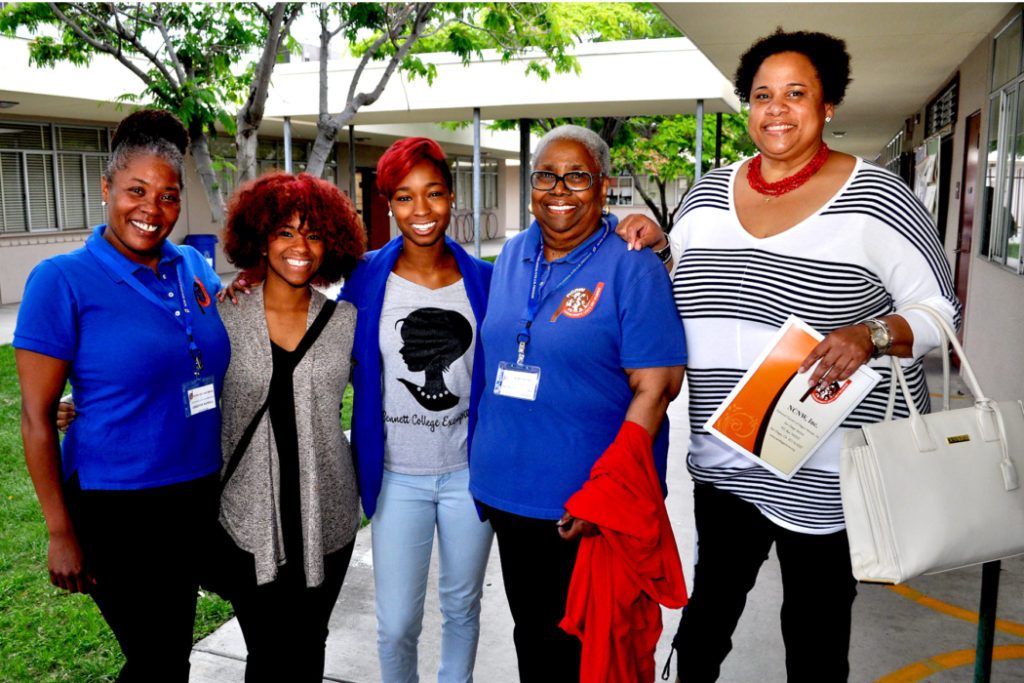 Below are the list of presenters:
Science: Sharon Smith, PhD (Associate clinical faculty at the University of San Diego), Barbara A. Perry, RN (United Nurses Association, San Diego), Sara E. Watts ( Retired educator-Biology, Chemistry and Physics), Pandora Lockwood (RN), Mary E. Becker (RN) and, Tammy Lin, MD (Internal Medicine).
Technology: Viola Harvey (Information Technology Service Management/Desktop Support Analyst for Sempra U.S. Gas & Power Company) and Helen Edwards (Sharp Healthcare).
Engineering: Jasmine Sadler (Turbine Test Engineer for Solar Turbines ), Brittany Wheeler (Manufacturing Engineer, UTC Aerospace Systems).
Art: Marie Zhivago (Professional Cartoonist) and, Kambria Sanders (Founder and President of Women in STEM at Otay Ranch High School).
Math:  ShuJen Walker (Membership chair for the National Society of Black Engineers San Diego Alumni Chapter) and Veronica Arvizu (Mechanical Engineer, John Deere Water).
The adult workshop, moderated by NCNW-San Diego member, Tina Bernal and Aaleah Lancaster, provided a lively, yet open and honest discussion centered around wanting the best for our children. The parents were directed to websites for college scholarships and financial services information to assist their child with getting into colleges for academic and economic purposes.
A highlight of the event was seeing the reaction to over 100 young girls after learning that they were receiving tablets to take home! ‪ Check out NCNW-SD Facebook page to see video of the girl's reaction.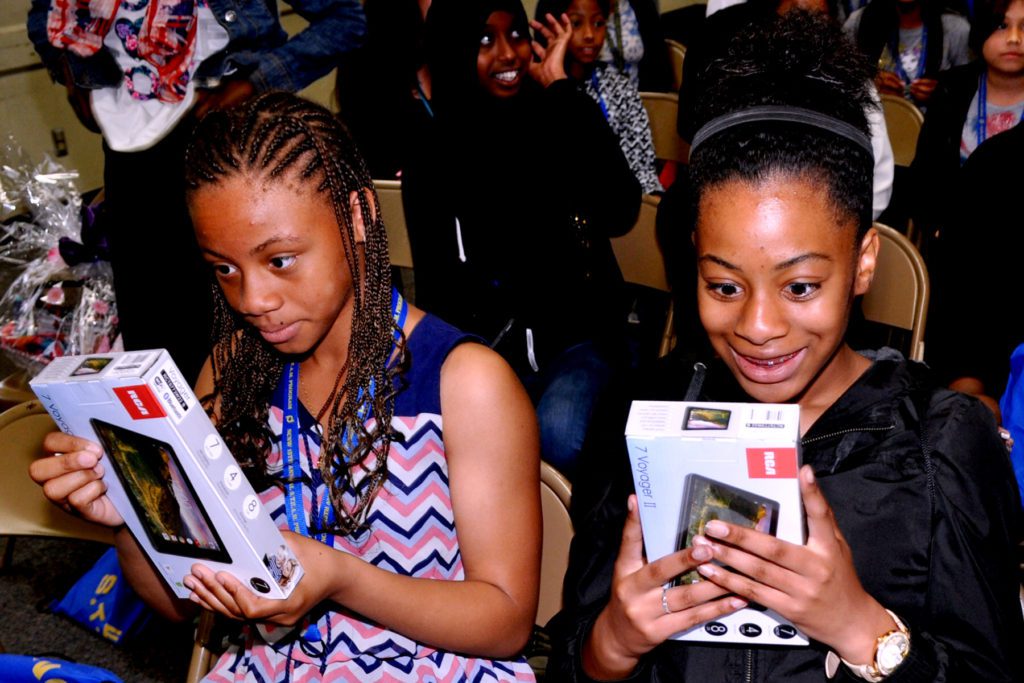 Mike Norris
Master Photographer
The NCNW-San Diego STEAM COMMITTEE 2016 Co-Chairs were Carlean Arnold, Dr. Bettye Albritton and, Adrienne Randle. Members: Dessie Russell, Liz Jones, Helen Edwards, Carolyn McFarland, Gladys Wright, Terri Wright and Tina Bernal.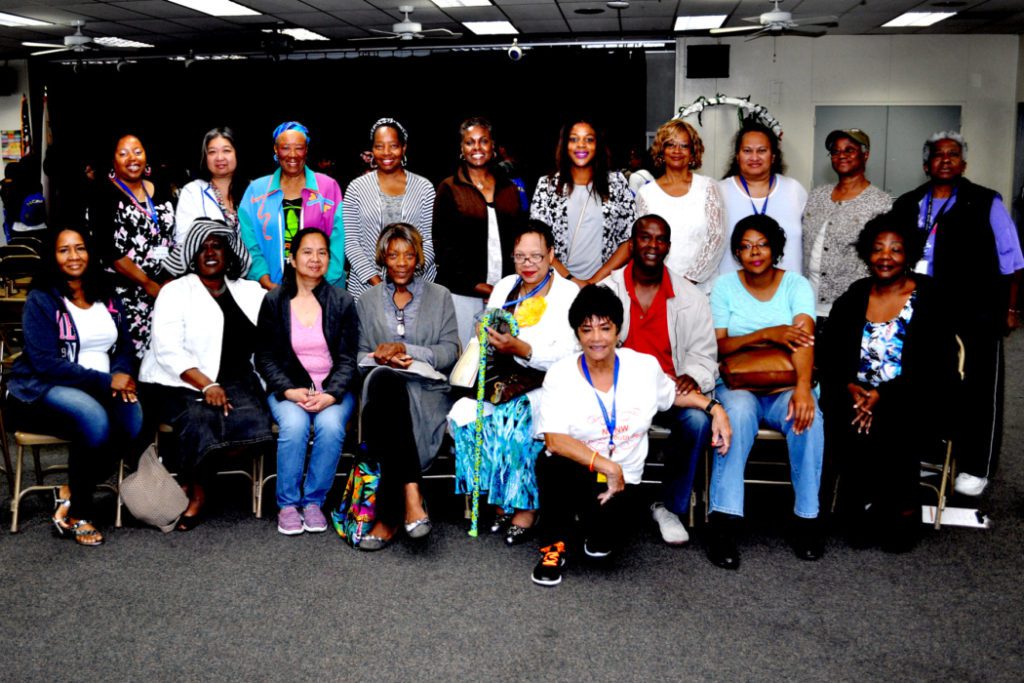 For more information on programs and events at National Council of Negro Women, Inc. San Diego, visit www.sandiegoncnw.org.