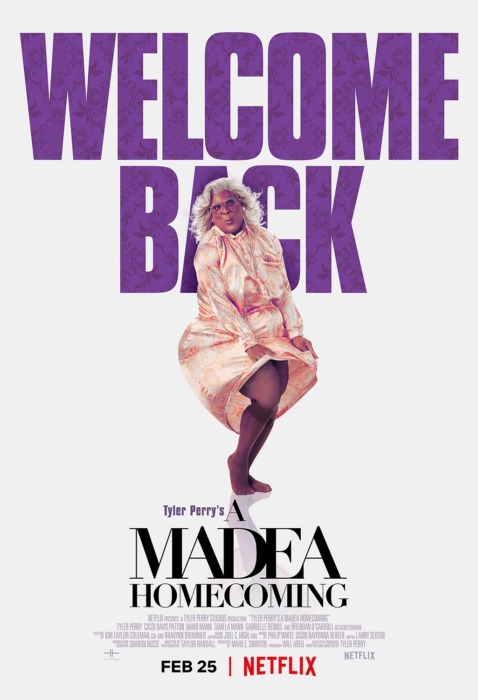 The wildly popular Madea franchise is making its first out-of-theater debut on Netflix today (February 25) with A Madea Homecoming.
In 2019, Tyler Perry  was ready to retire his iconic character Madea after the release of "A Madea Family Funeral." But when the COVID-19 pandemic hit the next year, Perry realized that people needed some joy in their lives.
In a virtual screening on Tuesday, February 22, The Chocolate Voice, had the opportunity to watch and laugh as Perry and the cast performed their hilarious scenes in true Madea form.
Like most "Madea" films, "A Madea Homecoming" tackles topical issues in between its raunchy comedic scenes. The film features the first gay character in a Madea film in the form of Tim, Madea's great-grandson and recent college graduate. Brandon Black, who plays Tim, explained during the premiere that he hopes the character and his storyline will be able to provide representation for queer people navigating coming out to their families.
Madea Homecoming cast include: Tyler Perry, Brendan O'Carroll (Agnes Brown), Cassi Davis (Aunt Bam), Brandon Black (Tim), Tamela Mann (Cora Brown), Gabrielle Dennis (Laura), Jennifer Gibney (Cathy Brown) and David Mann (Leroy Brown).
As stated by Perry, with all that's going on in the world, now is the perfect time for some humor in our lives.
"Tyler Perry's A Madea Homecoming" premieres Feb. 25 on Netflix.
---