SILVER SPRING, MD – News Release – TV One today announced that News One Now, the first morning news program in history to focus on news and analysis of politics, entertainment, sports, and culture from an explicitly African American perspective, finished 2014 as the number one cable news show in its timeslot among all African American viewers, and in the key demos of P25-54 and W25-54. Including broadcast television,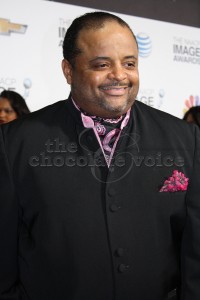 News One Now's performance among Black viewers in the aforementioned demos was second to only NBC's Today.
In fact, December 2014 was the program's best month ever, since premiering in November 4, 2013, among Total Viewers 2+, Households, Persons 25-54, Women 25-54, Adults 18-49 and Women 18-49.
"The strong Black viewership of News One Now in our first year proves what we knew all along: African Americans desire strong, compelling and engaging news and information that speaks directly to them," said Martin. "Whether it was Ferguson, voter suppression, Ray Rice or the Bill Cosby story, African Americans want to hear the news of the day from their perspective and from voices they know and trust."
Emanating from the heart of Washington D.C. in a state-of-the-art studio that offers a stunning view of the Capitol building, News One Now airs Monday through Friday from 7-10 a.m. ET on Radio One network stations in select U.S. markets, and is simulcast on TV One from 9-10 a.m.  News One Now is hosted by Roland S. Martin, the 2013 National Association of Black Journalists' Journalist of the Year and former host of TV One's long-running, award-winning weekly news program, Washington Watch with Roland Martin.  Each morning, Martin – who also serves as the program's managing editor – sifts through the headlines of the day to spotlight matters that greatly impact the African American community