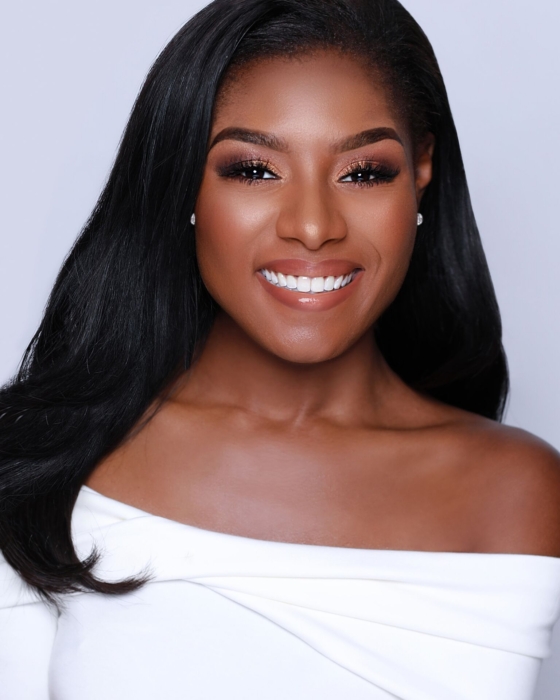 Congratulations are in order to Nia Franklin on being crowed the 92nd Miss America!
The historic win for the 23-year-old representing New York, comes as the Miss America organization rolled out its Miss America 2.0 campaign—following the #MeToo movement, a restructuring of the competition that focused less on the outer appearance of the contestants. 
The rebranding came with the removal of the swimsuit competition to allow contestants to wear whatever expressed their personal style.
Judges for the evening included— Laila Ali, Bobby Bones, Randy Jackson, Jessie James Decker, Soledad O'Brien, Alli Webb and Carnie Wilson. First runner-up Miss Connecticut, Bridget Mary Oei, won $25,000, and second runner-up, Miss Louisiana, Holli' Conway won $20,000 in scholarships.
"It took a lot of perseverance to get here," Franklin said in her acceptance speech, "I want to thank my beautiful family, my mom and my dad, who is a survivor of cancer. I grew up at a predominantly Caucasian school and there was only five percent minority, and I fell out of place so much because of the color of my skin.
Franklin is an opera singer who grew up in Winston-Salem, North Carolina. She studied music composition at UNC School of Arts before moving to New York for the Kenan Fellow program at the Lincoln Center in Manhattan.
Franklin, who will receive a $50,000 scholarship, said after her win that she plans to use her Miss America platform to advocate for the arts.