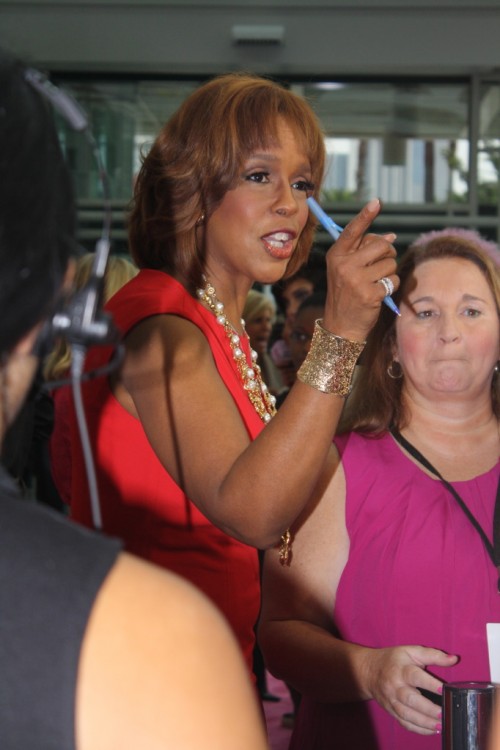 October 20, 2012 Oprah Winfrey, and her team of influential experts were on hand at the Los Angeles Convention Center to celebrate, inspire and motivate during O You! the annual all day event presented by O, The Oprah Magazine.
In between breakout sessions, sponsors of the event: Chase, IKEA, blurb, Jenny Craig, Sally Hansen, Paul Mitchell, Oral-B, Poise, OWN and Lug we're onsite to answer questions on products and, of course to hand out a few giveaways.
The media mogul closed out the event addressing the crowd of mostly women, by giving praise to her faithful friends and contributors: Gayle King, Suze Orman, Dr. Phil McGraw, Iyanla Vanzant, Peter Walsh, Dr. Laura Berman, Martha Beck, Val Monroe and Adam Glassman.
One of the highlights of the event were words of wisdom from the team and, from Oprah herself, including profound words of wisdom shared from her master class lesson: "Life speaks to us in whispers." She spoke to the crowd by saying, " I say the universe speaks to us, always, first in whispers. And a whisper in your life usually feels like 'hmm, that's odd.' Or, 'hmm, that doesn't doesn't feel right…"
At best, O You!  participants experienced what they came for which was feeling inspired, motivated, renewed and ready to  start live their best life!