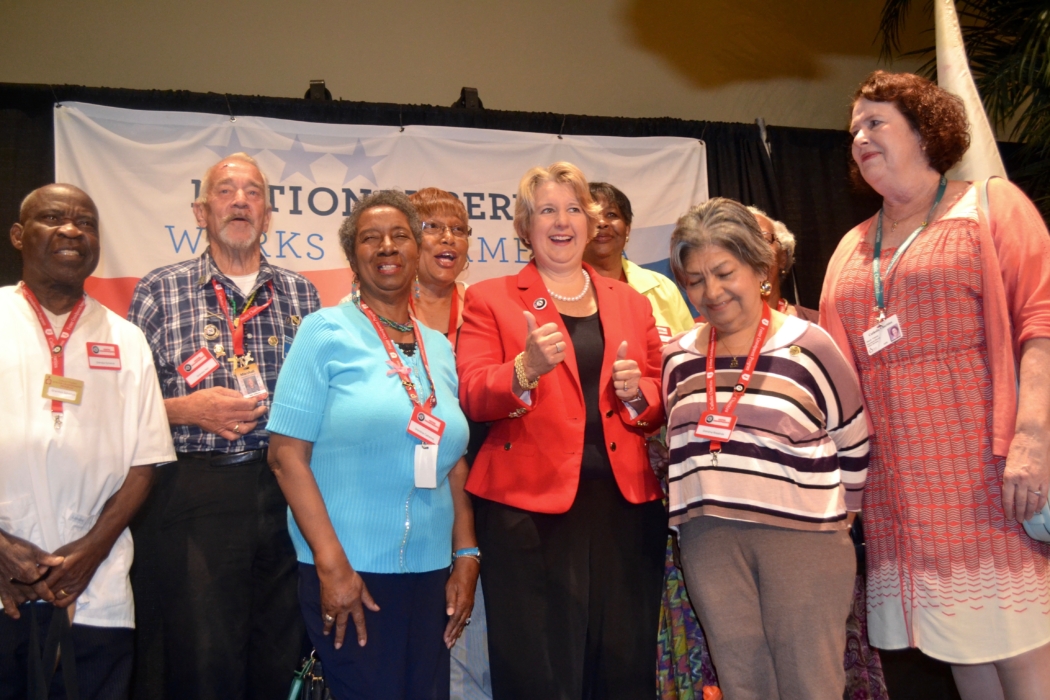 (San Diego, CA) On Monday, the Corporation for National and Community Service, announced that neighborhoods throughout the areas of Southeast San Diego, which include Council Districts 4, 8 and 9–areas which have been historically designated as underserved communities has been named a "Promise Zone."
The Promise Zone Initiative, a funding prioritization on behalf of the Obama administration designates the Federal government as a catalyst to work strategically with local leaders to boost economic opportunity's and job creation, improve educational opportunities, reduce crime and leverage private investment to improve the quality of life in economically challenged areas.
CEO Wendy Spencer, who was appointed as the first woman to serve as CEO of CNCS by President Obama, joined San Diego Mayor Kevin Faulconer, in making the special announcement at the Jacobs Center for Innovation located in the heart of Southeast San Diego.
Promise Zone communities were selected from 82 applications from 38 states and 9 communities. A total of 60 cities applied for the funding.
CNCS is the federal agency that engages millions of Americans in service through AmeriCorps and Senior Corps programs and leads the President's national call to service initiative, United We Serve.
Each Promise Zone applicant was asked to put together a clear description of how the Promise Zone designation would accelerate and strengthen the community's own efforts at comprehensive community revitalization.
"San Diego has worked for several years to receive this designation," Mayor Kevin Faulconer said.
Reginald Jones, the president and CEO of the Jacobs Center for Neighborhood Innovation, called it "a milestone in the revitalization of San Diego's most under-served neighborhoods."
"The Promise Zone designation helps us level the playing field, to help us get those opportunities, the access and those dollars so that every neighborhood has the chance to succeed," he said.
Also on hand to celebrate the milestone were, Congressman Juan Vargas (CA-51) and, Congressman Scott Peters (CA-52),  to speak on how the federal government will partner with local leaders to celebrate collaborating and community building.
All Promise Zones will receive priority access to federal investments that further their strategic plans, federal staff on the ground to help them navigate federal resources, and five full-time AmeriCorps VISTA members to recruit and manage volunteers and strengthen the capacity of the Promise Zone initiatives.
The San Diego Promise Zone is bordered by downtown San Diego and State Route 94 to the north, National City to the south, the San Diego Unified Port District to the west and the city of Lemon Grove to the east.
The Promise Zone designation lasts for 10 years. Besides priority grant funding, San Diego will also receive five AmeriCorps VISTA volunteers to help the city create jobs, improve safety and schools and apply for grants.