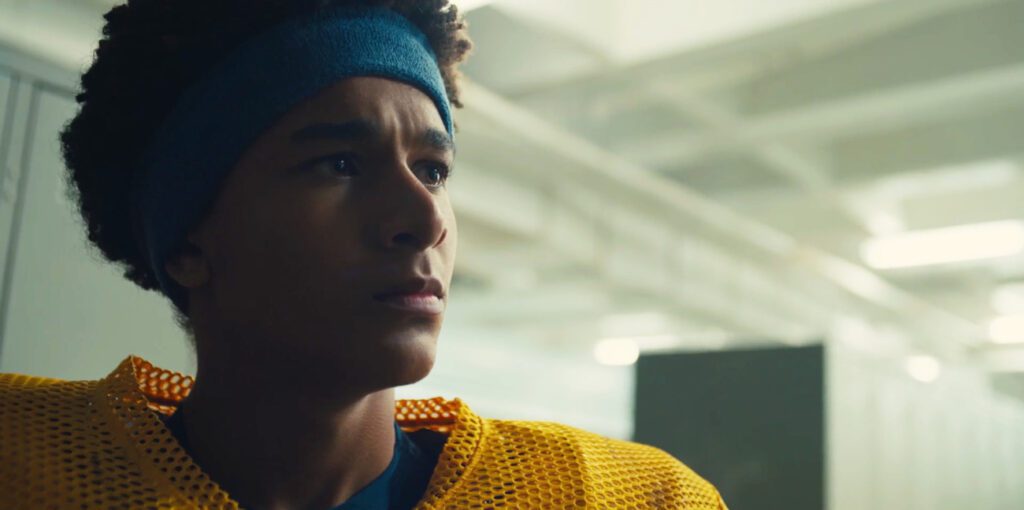 From co-creators Ava DuVernay and Colin Kaepernick comes Colin in Black & White, a bold new limited series that chronicles Kaepernick's coming of age story, tackling the obstacles of race, class and culture as the Black adopted child of a white family.
Colin in Black & White stars Jaden Michael as Young Colin before reaching the highest levels of American football as an NFL quarterback and becoming a cultural icon and activist; Nick Offerman and Mary-Louise Parker as his well-meaning parents Rick and Teresa; and Colin Kaepernick himself, who appears as the present-day narrator of his own story, guiding viewers through a robust and colorfully presented array of historical and contemporary contextual moments.
You don't know Kaepernick until you know Colin.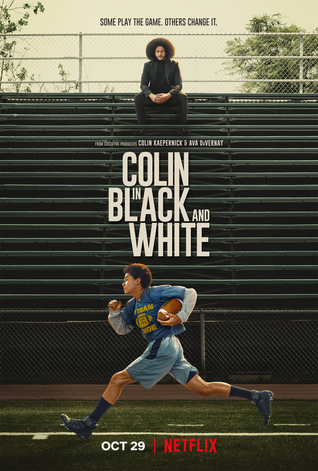 Limited Series Launch Date: October 29, 2021
Format: 6 x 30 minute episodes
Co-Creators: Ava DuVernay & Colin Kaepernick
Directors: Ava DuVernay (Episode 101 and all of the present-day Colin Kaepernick scenes), Sheldon Candis (Episode 102), Robert Townsend (Episodes 103 and 104), Angel Kristi Williams (Episode 105), Kenny Leon (Episode 106)
Executive Producers: Ava DuVernay, Colin Kaepernick, Michael Starrbury
Cast: Jaden Michael, Mary-Louise Parker, Nick Offerman, Colin Kaepernick
Watch & Link to Teaser Trailer Here.
---