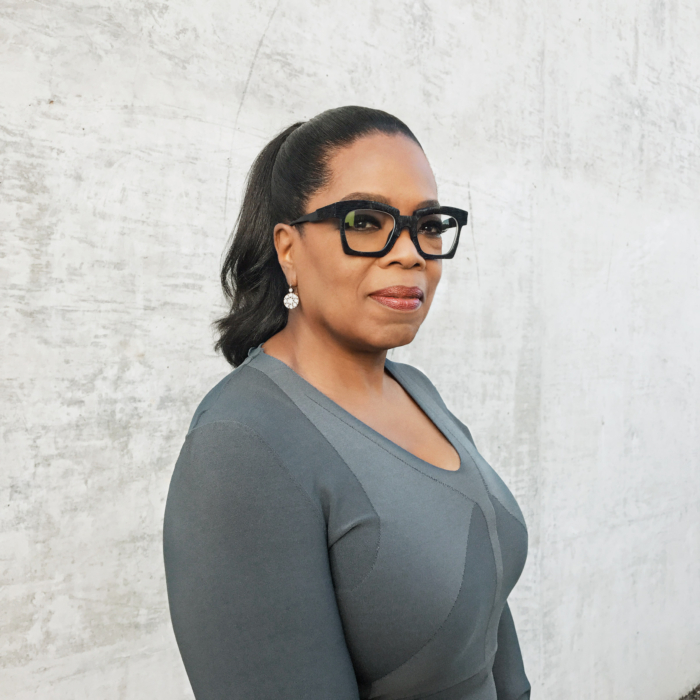 Congratulations to Oprah Winfrey, on becoming the first Black woman to receive the Golden Globes's Cecil B. DeMille Award for lifetime achievement!
The ceremony will take place at the Beverly Hilton in Los Angeles on Jan. 7, 2018 and be televised live on NBC. The news of was announced by 2012 Cecil B. DeMille honoree Morgan Freeman tonight during the Hollywood Foreign Press Association's (HFPA) Golden Globe 75th Anniversary Special on NBC.
The HFPA Board of Directors gives the Cecil B. DeMille Award to a talented individual who has made an incredible impact on the world of entertainment — Winfrey more than deserves this honor.
As a global media leader, philanthropist, producer, and actress, she has created an unparalleled connection with people around the world, making her one of the most respected and admired figures today. For generations, Oprah has celebrated strong female characters on and off screen and has been a role model for women and young girls for decades. Holding titles such as Chairman, CEO and Founder, Oprah is one of the most influential women of our time, and this honor is well deserved especially in this 75th anniversary year of the Golden Globe Awards."
Winfrey is the fourth black actor to receive the award. Sidney Poitier received the honor in 1982; Freeman in 2012 and Denzel Washington in 2016. Out of 64 recipients of the award, 14 have been women. The 14th being last year's winner Meryl Streep and the 15th Winfrey.
For 25 years, Winfrey was the host of the wildly-recognized, award-winning talk show The Oprah Winfrey Show. As Chairman and CEO, she's guiding her successful cable network, OWN: Oprah Winfrey Network, is the founder of O, The Oprah Magazine, and oversees Harpo Films.
On the film side, she received a Globe nomination for her role in the 1985 Steven Spielberg adaptation of Alice Walker's The Color Purple. More recently, she received critical acclaim in Lee Daniels' The Butler and produced and appeared in Ava DuVernay's Academy Award-winning film Selma. She also earned an Emmy nod for her role in HBO Films' The Immortal Life of Henrietta Lacks. She reteams with DuVernay in the upcoming Disney's adaptation of Madeleine L'Engle's fantastical sci-fi novel Wrinkle in Time as Mrs. Which.
This year also marks the 10th anniversary of The Oprah Winfrey Leadership Academy for Girls in South Africa as they celebrate the school's seventh graduating class. Winfrey established the school in 2007 to provide education for academically gifted girls from disadvantaged backgrounds. Graduates of the school have continued on to higher education both in South Africa and at colleges and universities around the world.