In October of 2012, we made it happen. We found a way to attend Oprah's OYOU tour in Los Angeles.  The event focused on "inspiration, celebration and motivation."  Still inspired, we're ecstatic that the media mogul plans to kick off an eight-city "Life You Want" tour this September.
Los Angeles — Harpo Studios, O, The Oprah Magazine, OWN: Oprah Winfrey Network and William Morris Endeavor Entertainment (WME) announced today the Fall 2014 launch of "Oprah's The Life You Want Weekend," an eight-city arena tour and transformational weekend featuring Oprah Winfrey and a team of special guests, sponsored by Olay and Toyota.
Tickets will go on sale to the general public beginning April 7 at 10 a.m. local time at www.oprah.com/tour.
"All of my life I have wanted to lead people to an empathy space. To a gratitude space," said Oprah Winfrey. "I want us all to fulfill our greatest potential. To find our calling, and summon the courage to live it."
Each tour stop will span two days. On Friday nights, Oprah will take the stage, bringing her personal story and insights to life in a one of a kind intimate evening. Then, on Saturdays, Oprah will lead a day-long gathering of thousands with handpicked thought leaders and pop culture icons, including Iyanla Vanzant, star of OWN's hit series "Iyanla: Fix My Life," regular O Magazine contributor, best- selling author and spiritual life coach; best-selling author of Eat Pray Love, Elizabeth Gilbert; and one of Time 100's Most Influential people, Pastor Rob Bell. Additionally, world-renowned author and pioneer in mind-body medicine Deepak Chopra will take the stage in select cities.
For the weekend experience, Olay and Toyota's sponsorships are natural fits. "When women feel their best beautiful, they feel stronger, more confident and empowered," says Lela Coffey, Marketing Director of North American Beauty Care at Procter & Gamble. "Olay is excited to be partnering with 'Oprah's The Life You Want Weekend' to spread the message that women should never have to settle and help them put their best face forward – the best possible version of themselves every day."
"At Toyota, we believe in inspiring our guests to go places they may never have imagined possible," said Jack Hollis, vice president marketing, Toyota Motor Sales, U.S.A., Inc. "By partnering with 'Oprah's The Life You Want Weekend,' we hope to empower countless women from coast to coast to strive toward greater levels of achievement."
Tickets for the weekend event start at $99. In addition, VIP experience, concierge and gift bag opportunities will be available in each city depending on ticket level. For more information on the tour, please visit www.oprah.com/tour.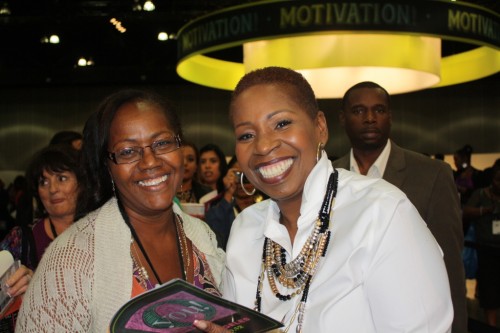 Start your journey
TO THE LIFE YOU WANT!
ATLANTA, GA
September 5-6
Philips Arena
AUBURN HILLS, MI
September 12-13
The Palace of Auburn Hills
WASHINGTON, DC
September 19-20
Verizon Center
NEWARK, NJ
September 26-27
Prudential Center
HOUSTON, TX
October 17-18
Toyota Center
MIAMI, FL
October 24-25
American Airlines Arena
SEATTLE, WA
November 7-8
KeyArena at Seattle Center
SAN JOSE, CA
November 14-15
SAP Center at San Jose
Tickets for the weekend event start at $99 and go on sale April 7 at 10 a.m. local time at www.oprah.com/tour.