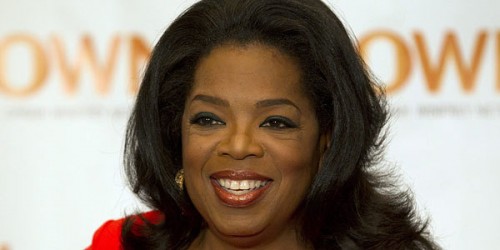 Media Mogul Oprah Winfrey, is set to donate $12 million to a planned Washington, D.C., museum that will document African American history. Items from her talk show could be part of its exhibits.
"I am so proud of African American history and its contributions to our nation as a whole," Winfrey said in a statement. "I am deeply appreciative of those who paved the path for me and all who follow in their footsteps. By investing in this museum, I want to help ensure that we both honor and preserve our culture and history, so that the stories of who we are will live on for generations to come.
Construction of the museum, which carries a $500-million price tag, started early last year on 5 acres at Washington's National Mall with a completion date set for sometime in 2015. The U.S. government is providing half of the funding for the museum, which will be the 19th addition to the Smithsonian, with the remainder to be raised by the museum.
Highlights will include more than 22,000 objects from African American history that span slavery through the civil rights area and into the 21st century. The museum will have a 350-seat theater for visiting performers, scholars, authors and filmmakers that carries the moniker of the media mogul.
The museum's founding director, Lonnie G. Bunch, said in a statement: "Every donation, whether $25 or a $10 million corporate donation, is important. But truly, there's only one Oprah Winfrey."
Winfrey has been with the museum as an adviser and supporter for nearly a decade, Bunch says. "In essence, she's put her imprimatur on it. Part of getting a museum built is tied to visibility helping all people see how important it is. Oprah Winfrey is someone so many people in America admire, and I think this is an important moment to the museum."