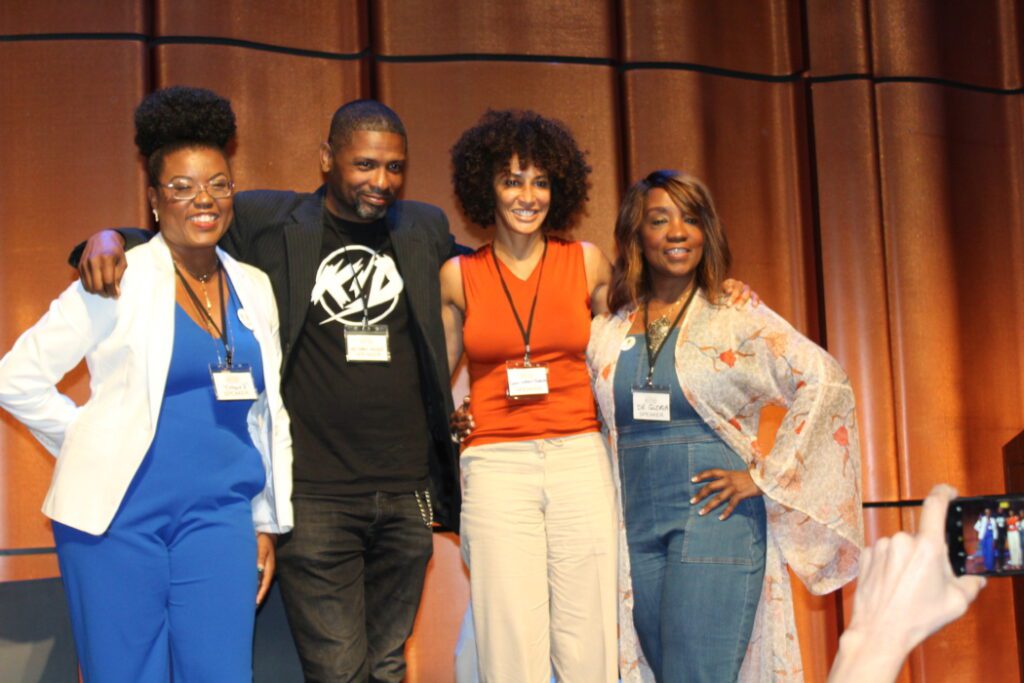 The San Diego Writers Festival, a free community-based event designed to celebrate the power of writing and storytelling, was held on Saturday, April 13, at the downtown San Diego Public Library.
The idea of a writers festival was born a few years ago out of a need to create a fun inclusive experience where all of the community can come together to learn from experts, share in the joy of writing and developing stories.
This years keynote speaker was, Piper Kerman, author of Emmy Award-winning Netflix series Orange Is the New Black. Her literary work chronicles the 13 months she spend in a federal correctional institution after a brief involvement with drug trafficking that sent her to prison on money laundering charges.
Below are a few of the panels and worships that were on hand:
Agent Pitching Prep – Antoinette Kuritz
What's So Radical About Inclusion – Andrea Moriarity
Romance Writing – How to Make Your Reader Feel the Love – Lisa Kessler
Cinema and Television – German Michael Torres and Cecil Cinco
Stories from the Leaders of Tomorrow – Students from e3 High
Black Stories Matter with Dr. Gloria Chance, Laura Cathcart Robbins, Tiffany Vakiliam and Keith Jones.
And that's just to name a few.
Established by screenwriter-turned-writing-coach Marni Freedman and digital marketing professional Jeniffer Thompson, the Writers Festival is one-day event designed to inspire anyone who appreciates storytelling. For more information San Diego Writers Festival click here.