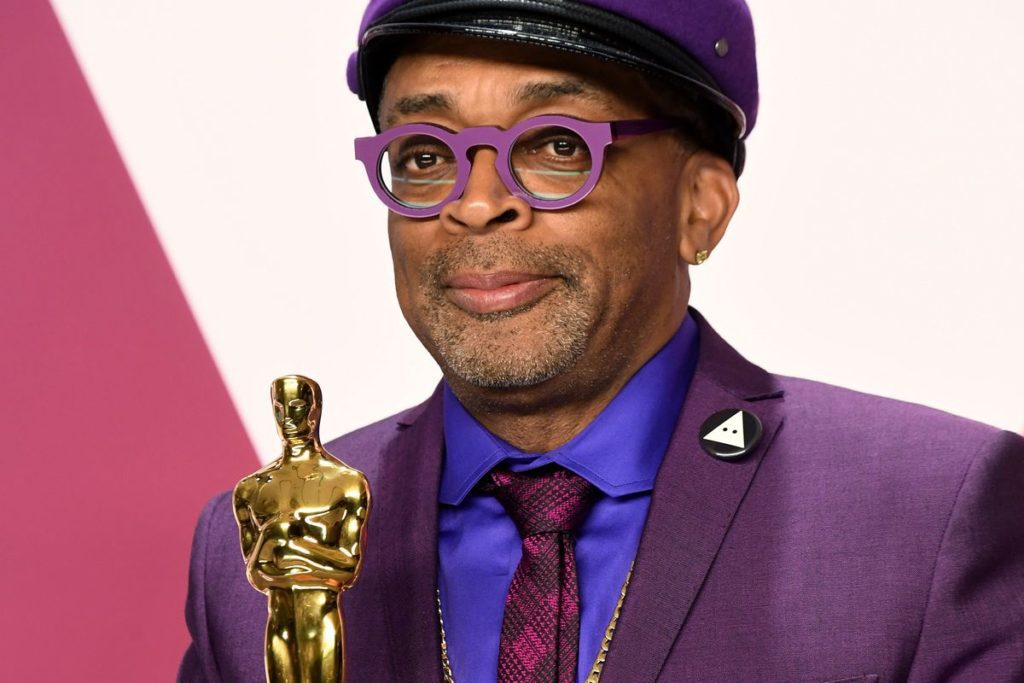 Last night was a remarkable diverse night of Oscar wins at the 91st Academy Awards. Even though reportedly, last night's Oscars are the second lowest ever, yet up 9% from last year a much needed ratings boost.
The diverse group of winners' were a warm welcome to a night of highly anticipated, history making, inspiring speeches, and interview questions.
Here are quotes from a few of our favorites.
Alright. Alright. I want to thank Tonya, Jack and Satchel. The word today is irony. The date the 24th. The month February, which also happens to be the shortest month of the year, which also happens to be Black History Month. The year 2019, the year 1619. History, Herstory. 1619 to 2019, 400 years. 400 years our ancestors were stolen from Mother Africa and brought to Jamestown, Virginia, enslaved. Our ancestors worked the land from can't see in the morning to can't see at night. My grandmother, Zimmie Shelton Reatha, who lived to be 100 years young, who was a Spelman College graduate even though her mother was a slave. My grandma who saved 50 years of Social Security checks to put her first grandchild – she called me Spikie Poo – she put me through Morehouse College and NYU Grad Film. NYU!

Before the world tonight, I give praise for our ancestors who helped build this country and [unintelligible] today along with the genocide of its native people. If we all connect with our ancestors, we will have love, wisdom, we will regain our humanity. It will be a powerful moment. The 2020 presidential election is around the corner. Let's all mobilize. Let's all be on the right side of history. Make the moral choice between love versus hate. Let's do the right thing! You know I had to get that in there!

Spike Lee, Writing (Adapted) Screenplay, "BlacKkKlansman." This was Lee's first Academy Award.
"I want to thank all of the nominees in this category for the extraordinary worlds that they built this year. So honored to be a part of that. I want to thank the Academy, thank you so much. Ryan Coogler. I stand here stronger than I was yesterday. I stand here with agency and self-worth because of Ryan Coogler. You not only made me a better designer, a better storyteller, a better person, I stand here because of this man who offered me a different perspective of life, who offered me a safe space, who's patient and gave me air, humanity and brotherhood. Thank you, Ryan. I love you. I am stronger because Marvel(?), who gave me the opportunity to do my best, who supported the vision of this film, and lifted us up every day."

"I give this strength to all of those who come next, to keep going, to never give up. And when you think it's impossible, just remember to say this piece of advice I got from a very wise woman: I did my best, and my best is good enough."

Hannah Beachler makes history at 91st Academy Awards for Best Production Design, BLACK PANTHER.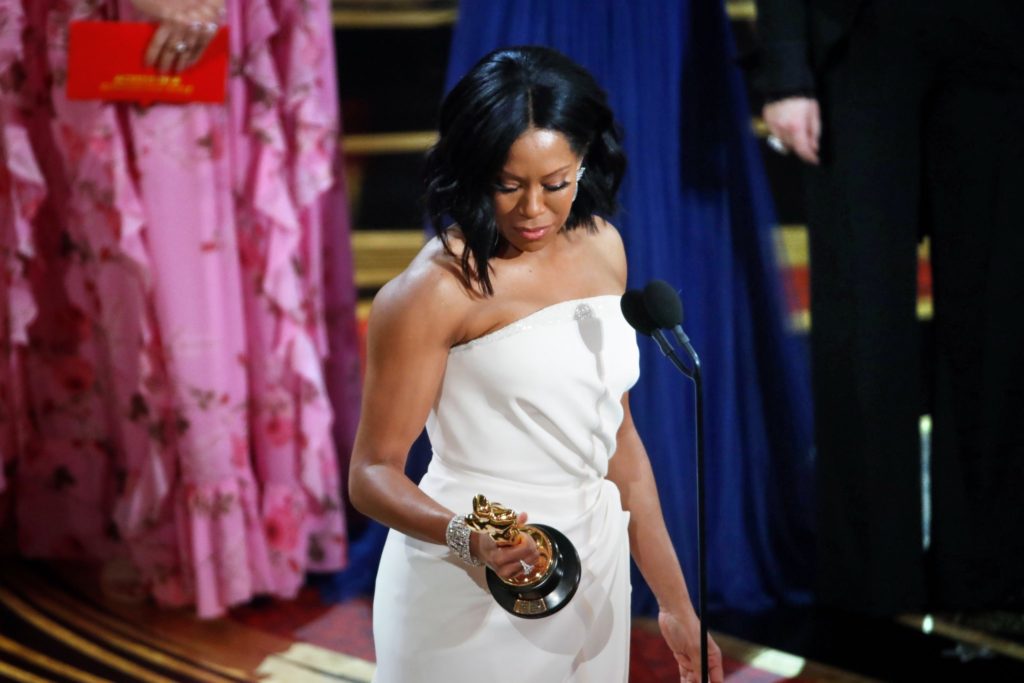 Back stage BlackinAmerica.com asked the following question to Regina King, who won her first Academy Award for Best Supporting Actress for "If Beale Street Could Talk.": 400 years ago this year in 1619, the first slaves were brought to Jamestown. Talk to me a little bit about what it means to stand here today winning your first Academy Award, the same place where, you know, Hattie McDaniel, and so many others who may have been discounted?
R.K. That it means so much for me personally, because you guys aren't able to witness this, but the love and support and the lifting up that I have received on my journey as an actor in just this last five months, how many people have been rooting for me, and it has not just been black people; although, you know, the black family has always lifted me. But it's just a reminder of when Hattie McDaniel won. She didn't win just because black people voted for her. She won because she gave an amazing performance. And especially then, the Academy was was not as reflective as it is now. We are still trying to get more reflective, still trying to get there. But I feel like I've had so many women that have paved the way, are paving the way, and I feel like I walk in their light, and I also am creating my own light. And there are young women that will walk in the light that I'm continuing to shine and expand from those women before me. You know, I'm blessed and highly favored.
I want to thank Dr. Shirley for just trying to capture his essence. Trying to capture Dr. Shirley's essence pushed me to my ends, which is a reflection of the person he was and the life that he lived. And I thank him. I thank my partner Viggo, it was extraordinary working with you. Peter Farrelly, I thank you for your leadership and your guidance. And for also giving us space; like really giving us space to work it out, and coming in and tweaking. And I really appreciate and love you. Octavia Spencer, Kris Bowers, my double. I wanna dedicate this to my grandmother, who has been in my ear my entire life, telling me that if at first I don't succeed, try, try again, that I could do anything I put my mind to. Always, always pushing me to think positively. And I know I would not be here without her, that she has gotten me over the hump every step of the way.

Mahershala Ali, won for Best Supporting Actor, "GreenBook." A big win for Ali as "GreenBook took home Best Picture. This is his second Academy Award. His first was Best Supporting Actor in the film "Moonlight."
Wow, wow, I got it. Wow, this has been a long time coming. Spike Lee, thank you for my start. I hope this makes you proud. Marvel may have created the first black superhero but through costume design, we turned him into an African king. It's been my life's honor to create costumes. Thank you to the Academy. Thank you for honoring African royalty and the empowered way women can look and lead onscreen.

Thank you to my crews around the world who helped bring Wakanda to life. Our genius director, Ryan Coogler, you are a guiding force. Thank you for your trust and understanding my role in telling the African-American story. Adding vibranium to costumes is very expensive so thank you Victoria Alonso, Kevin Feige, Louis D'Esposito, Jeffrey Chernov, Bob Iger and Nate Moore. My career is built with passion to tell stories that allow us to know ourselves better. This is for my 97-year-old mother watching in Massachusetts. Mom, thank you for teaching me about people and their stories. You are the original superhero. Thank you.

Ruth Carter, Costume Design, BLACK PANTHER, making her the first African American woman ever to win in that category.



Ruth Carter, Costume design BLACK PANTHER-THE OSCARS® – The 91st Oscars® broadcasts live on Sunday, Feb. 24, 2019, at the Dolby Theatre® at Hollywood

 Congratulations to all of last night's honorees and winners!
Want your life a little sweeter? Subscribe here with The Chocolate Voice!