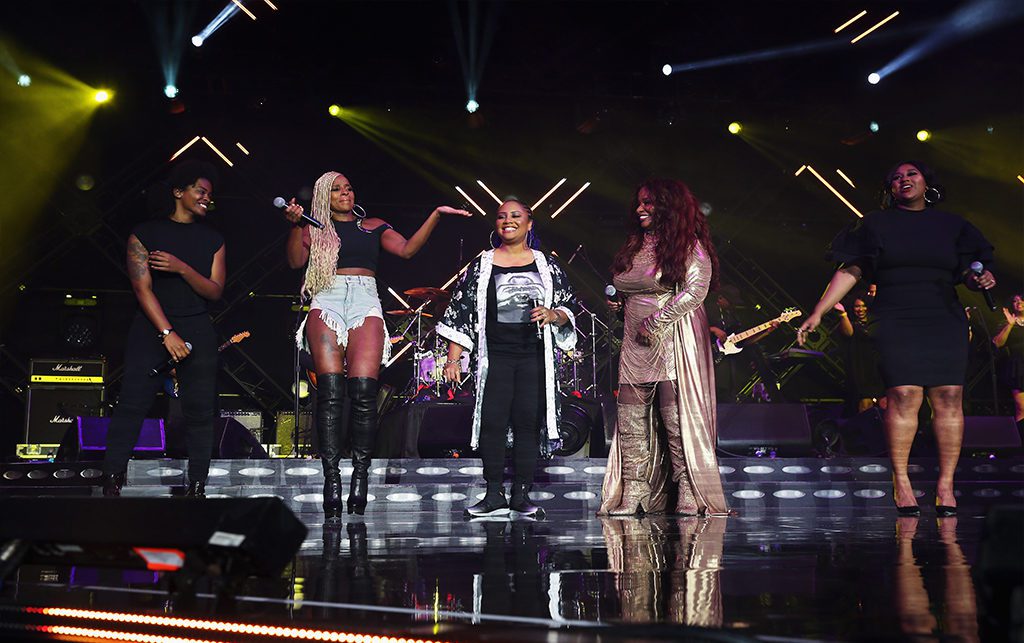 The 2017 ESSENCE Festival® presented by Coca-Cola® attracted more than 470,000 attendees to New Orleans this Fourth of July weekend for its annual cultural celebration featuring more than 200 performing artists and speakers—which included first-time appearances by Halle Berry, Diana Ross, Chance The Rapper and many more.  Recognized as one of the country's largest live events, the 2017 ESSENCE Festival extended its reach worldwide by generating a record-breaking 4 billion social media impressions.
The annual 4-day Festival, which took place June 29-July 2, features entertainment, empowerment, and cultural experiences during the day and a state-of-the-art concert series with the world's best performers each night.
Highlights of the 2017 ESSENCE Festival include:
Over 100 performing artists across the Superdome and the Ernest N. Morial Convention Center. Many of the biggest names in the entertainment industry such as Diana Ross, John Legend, Mary J. Blige, Chaka Khan, Chance The Rapper, Master P. and Solange performed at the event's nighttime concerts and dozens of others across ESSENCE's Center Stage and All-Star Gospel Tribute honoring Cissy Houston.
More than 100 speakers, authors, leaders and celebrities participated in the Festival's free daytime experience –including a first-ever appearance by Halle Berry.  Other powerhouse speakers included Ava DuVernay, New Orleans Mayor Mitch Landrieu, Louisiana Governor John Bel Edwards, Walmart CEO Doug McMillon and the return of favorites Rev. Al Sharpton, Congresswoman Maxine Waters and Iyanla Vanzant, among others, drew packed crowds.
#EssenceFest social media posts driving more than 4 billion impressions with daily trending status on Twitter.
The launch of ESSENCE's newly expanded 'Path to Power' business and entrepreneurship conference, as well as the return of consumer Expos focused on 'Beauty & Style' and 'Entertainment All Access' which drew crowds of thousands each day to the Ernest N. Morial Convention Center.
Artist collaborations resulted in new Festival initiatives, including a first-time 'Ladies Night' featuring all female performers across five stages on Saturday night, and a first-ever celebrity basketball game to raise money for local youth scholarships in partnership with Master P. and his foundation, Team Hope NOLA.
For a full recap of all the exciting moments from the 2017 ESSENCE Festival, visit ESSENCE.com and log in to the ESSENCE Festival News Center for photo and footage highlights.
The 2017 ESSENCE Festival is executive produced by ESSENCE Festivals LLC, a division of ESSENCE Communications Inc. (ECI), and produced by Solomon Group. GeChar is the executive producer of the 2017 ESSENCE Empowerment Experience
Sponsors of the 2017 ESSENCE Festival include presenting sponsor Coca-Cola and major sponsors AT&T, Ford, McDonald's, State Farm and Walmart.  Superlounge sponsors include Coca-Cola, Ford and Walmart. The All Star Gospel Tribute is sponsored by Walmart.