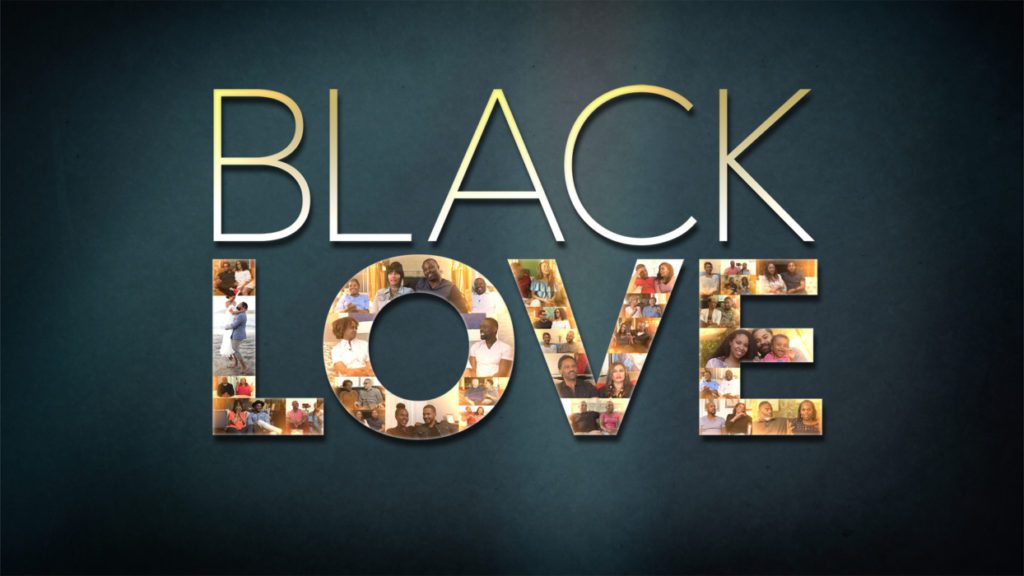 Oprah Winfrey Network announced today the second season premiere of its hit docu-series "Black Love" on Saturday, May 12 at 10 p.m. ET/PT. The series which highlights love stories from the Black community debuted last fall with 1.2 million total viewers, becoming OWN's most-watched unscripted series debut in network history and its highest-rated unscripted series debut in more than four years in the network's key W25-54 demo.
This second season will feature Emmy Award-winning actor Sterling K. Brown and wife Ryan Michelle Bathe, Emmy Award-winning actress Niecy Nash and husband Jay Tucker, Tina Knowles-Lawson and husband Richard Lawson, NBA All-Star Grant Hill and Grammy-nominated recording artist ‪Tamia, RUN DMC's Rev Run and wife Justine Simmons, Grammy Award-winning gospel recording artist ‪Kirk Franklin and wife Tammy, comedian D.L. Hughley and wife LaDonna, former NFL-running back Eddie George and wife Taj of SWV, Hip-Hop artist Styles P and wife Adjua, Actors Alano Miller and Dewanda Wise, NFL Linebacker Bart Scott and wife Starr, and more. The couples talk about how their relationships began, the road to the altar, life after children and all of the other obstacles they may have faced to make their marriages stronger than ever.
"Black Love," from filmmakers Codie Elaine Oliver and Tommy Oliver ("‪The Perfect Guy") and Confluential Films, seeks to answer the burning question, "What does it take to make a marriage work?" "Black Love" dives into how love begins while showing the reality of what life-long love looks like and offers proof that while it can happen for everyone, it isn't a cakewalk. The docu-series shares honest, emotional and sometimes cringe-worthy always-true love stories.
In celebration of Mother's Day, OWN will also air the "Black Love" special "Motherly Love" on Tuesday, May 8 (10 p.m. ET/PT) celebrating the love and the bond that is shared between mothers and their children, from the same duo, Codie Elaine Oliver and Tommy Oliver. The special will feature the families of NAACP Image Award-winner Tichina Arnold, "Queen Sugar's" Kofi Siriboe, NAACP Image Award-winner and author Hill Harper, Erica and Tina Campbell of the Grammy Award-winning and multi-platinum selling gospel duo Mary Mary and Uber's Chief Brand Officer and trailblazer Bozoma Saint John. The families open up and share candid, hilarious an and heartwarming moments that have shaped their relationships.
About OWN: OPRAH WINFREY NETWORK
OWN: Oprah Winfrey Network is the first and only network named for, and inspired by, a single iconic leader. Oprah Winfrey's heart and creative instincts inform the brand – and the magnetism of the channel.  Winfrey provides leadership in original scripted and unscripted programming and attracts superstar talent to join her in primetime, building a global community of like-minded viewers and leading that community to connect on social media and beyond. OWN is a singular destination on cable.  Depth with edge.  Heart. Star power. Connection.  And endless possibilities.  OWN is a joint venture between Harpo, Inc. and Discovery Communications.  The network debuted on January 1, 2011.  The venture also includes the award-winning digital platform Oprah.com.  Access OWN anytime, anywhere on WatchOWN.tv or across mobile devices and connected TVs.  For more information, please visit www.oprah.com/own and https://press.discovery.com/us/own/.
ABOUT CONFLUENTIAL FILMS
Confluential Films is an LA based film and TV production company founded by writer/director/producer, Tommy Oliver, whose past work includes OWN's hit docu-series, Black Love, Sony Screen Gem's #1 box-office hit, The Perfect Guy, and the Sundance Winner, Kinyarwanda. Confluential Films is devoted to creating and championing projects that are inclusive and celebrate our shared human experience.
Want your life to be a little sweeter? Keep up with us! Subscribe to The Chocolate Voice.