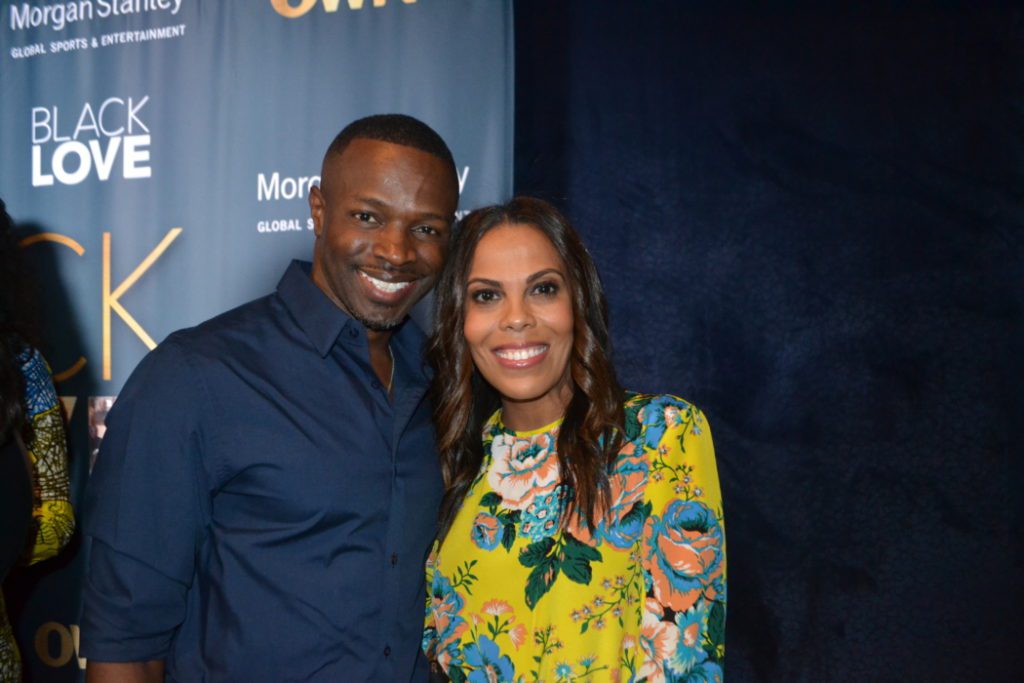 Sean Patrick Thomas & Wife Aonika at the Premiere of Black Love. Photo: The Chocolate Voice
On Tuesday night, Saban Theater in West Hollywood hosted a red carpet event featuring clips and conversation for OWN's new docu-series "Black Love." The auditorium was filled to capacity with mostly young adults, who came to view clips and get some insight from couples featured on the show, which is a mix between celebrity couples, and everyday people, sharing intimate details about their relationship, in hopes of inspiring other couples.
The event was moderated by comedian and star of "Insecure" the hilariously, and might we add single, Yvonne Orji, who's quick wit and comedic timing which included a lot of fun shade throwing at married couples, had the audience in stitches.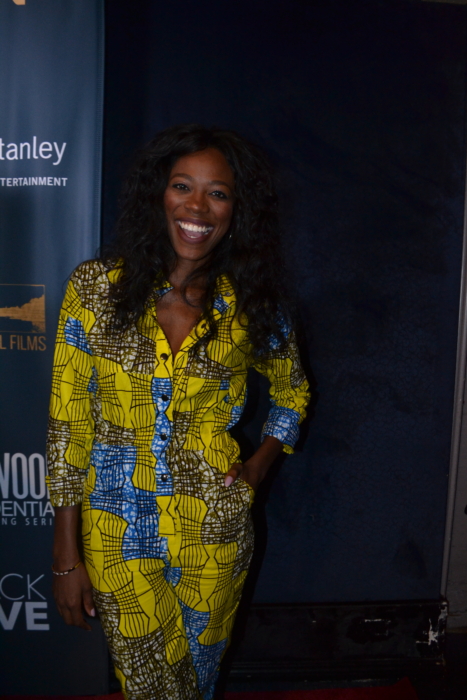 Hollywood movie producer DeVon Franklin, who's married to actress Meagan Good, (who was away filming), was the only panelist present on stage whose other half was not present. However, his wife skyped into the show to share her challenges with juggling a busy schedule and  cooking for her husband.
The panel featured couples from the series, including Franklin), singer and music producer duo Erica and Warryn Campbell, as well as Neil Brown Jr. of "Insecure," and his wife, Catrina. Also included in the panel discussion was husband and wife team Black Love, director, Codie Elaine Oliver, and her husband, who serves as executive producer of the show, Tommy Oliver
The discussion tackled ideas about gender roles, infidelity, communication issues, and vulnerability between partners. One of the humorous parts of watching the clips came from Viola Davis and her husband Julius Tennon (neither of whom were present on the panel), when Viola explains during their relationship her reluctance to tell her Julius that she had bad credit.  When she finally tells him, he says, " I knew your black ass had bad credit.  It's okay, we can use my credit." The audience roared with laughter.
"Black Love," highlights love stories from Black and multi-racial couples showing the reality of what real love looks like.
While the title of the show is called "Black Love," the series is not exclusive to black couples. Filmmakers Codie Elaine Oliver, who co-created the series with her husband Tommy Oliver, explained, "It was very important to show black people in very healthy relationships, not exclusively black couples."
She pointed out mixed race couples in the series, including comedian Chris Spencer's interracial relationship with wife Vanessa, and another couple Ashley and Brian Chea.  The audience will get to see another side to Tia Mowry-Hardrict and husband Cory Hardrict, Sean Patrick Thomas and wife Aonika, and Vanessa Bell-Calloway and her husband Tony Calloway.
Beginning on September 2, "Black Love" airs regularly on Saturdays 9 p.m. ET/PT on OWN.