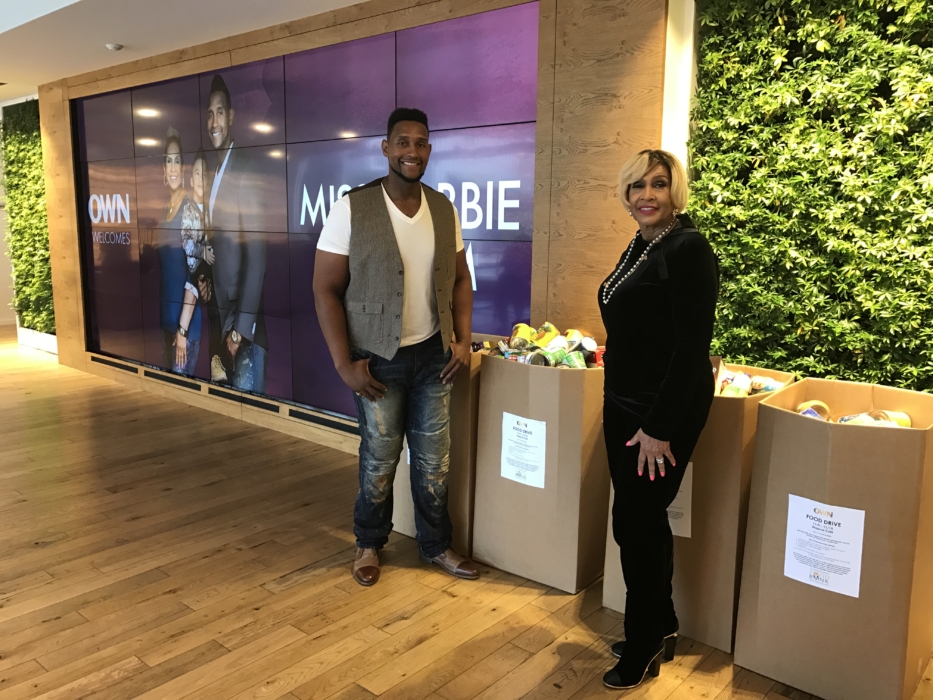 With Thanksgiving right around the corner, OWN's award-winning hit Welcome to Sweetie Pie's returns with an all new season on Saturday, November 19 at 9/8c.
In a press conference at OWN studios in Los Angeles, stars of the series Robbie Montgomery and Tim Norman, appeared in good spirits, in light of a recent family tragedy and reports of Miss Robbie being at odds with son Tim's business decisions. Tim admitted to the room of media that he's running fast at trying to keep the family business relevant but acknowledges his mother's wisdom.
Meanwhile, as Miss Robbie and Tim continue to expand the Sweetie Pie's brand, they don't always see eye-to-eye on the best approach. Miss Robbie expressed concerns of over saturating the market, while Tim on the other hand, has an ambitious goal in mind to make Sweetie Pie's the first African American national food chain, and feels confident that it can be done.
On an all-new season, get out your tissue as the family lets the world in on the devastating tragedy when they learn of the senseless murder of Miss Robbie's grandson, Andre – forcing them to reflect on other dark moments from the family's past. Tim also revisits the prison in St. Louis where he was incarcerated for 10 years, and Miss Robbie joins him "behind the wall" to witness first-hand the shocking reality her son experienced at the young age of 17.
Tim shared what it was like being incarcerated at such a young age, the harsh reality of growing up black in St. Louis and what inspired his philosophy of giving second chances.
The stars of the docu-series and business partners have been an inspiration in giving back to others by providing second chances to recently incarcerated people by hiring them as restaurant employees and by feeding families in their hometown. Keeping up with the same giving spirit and holiday season, OWN supported Miss Robbie and Tim in spearheading a Thanksgiving food drive collecting 400 pounds of non-perishable foods that will be donated to the Los Angeles Food Bank.
We're so grateful for Miss Robbie and Tim, for their hard work as entrepreneurs and for their generous spirit of giving back.
And, we'll be watching Welcome to Sweetie Pie's on Saturday, November 19 at 9/8c!
Welcome to Sweetie Pie's is produced by Pilgrim Media Group.  Executive producers are Craig Piligian, Melodie Calvert, Robbie Montgomery, Tim Norman, Jeff Keane, Tim Breitbach and Steve Luebbert.