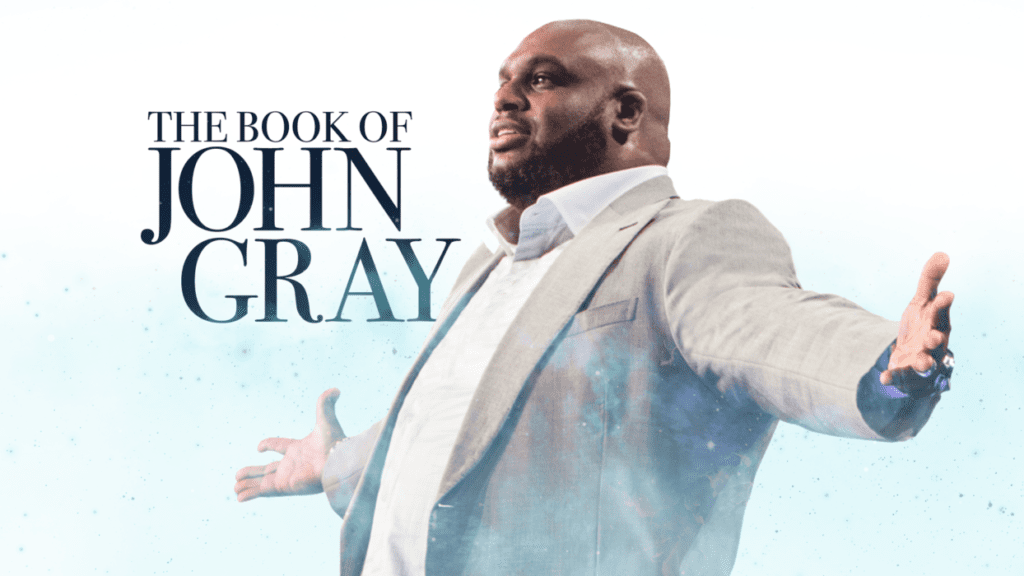 Los Angeles, CA – OWN: Oprah Winfrey Network announced today the return of all new episodes from "The Book of John Gray" featuring Pastor John Gray (Senior Pastor of Relentless Church in Greenville, SC while also serving as an Associate Teaching Pastor at Joel Osteen's world-famous Lakewood Church) and his wife Aventer premiering Tuesday, March 13 at 10 p.m. ET/PT with an encore airing on Saturday, March 17 at 10 p.m. ET/PT. The series will continue to premiere in its regular timeslot on Saturdays at 10 p.m. ET/PT beginning Saturday, March 24. The freshman season ranked #1 in its time period and scored as the #2 original series on all of TV among African American women.
John is back and preaching positivity at one of the largest churches in America by night, while ministering one-on-one to those in great need of his inspiring words by day. Whether he and his devoted wife Aventer are starting a foundation to help Houstonians affected by the devastating aftermath of Hurricane Harvey or assisting members of the community as they struggle to overcome grief, personal trauma, infidelity, illness, loss of faith or other all too common personal challenges, John shares God's teachings like no one else – with a gentle grace and an outgoing sense of humor.
Known for her confrontational behavior on TV, reality star Tami Roman works with John in the premiere episode to shed the false image and persona that chronically plagues her across social media. Meanwhile, John and Aventer create their non-profit organization Become the Bridge (BTB) to help aid Hurricane Harvey victims in their local Houston community with singer Michelle Williams (Destiny's Child) as a surprise supporter on the ground. In later episodes, John helps a woman through her grieving process after the death of her identical twin sister and counsels a military veteran deal with effects of PTSD. John also works on relationship counseling with actress LeToya Luckett which comes full circle as she gets married and asks John and Aventer to play a huge part in her special day.
Often sacrificing and putting the needs of others before his own, John's health issues will land him in the hospital, but it's the unwavering love and support he receives from Aventer, his two children Four & Tutu, and his in-laws Bonnie & AY that make him believe he can, with their help, conquer his ongoing struggle with diabetes and be present when the time comes someday to walk his baby girl down the aisle.
But giving one's life over to God means never knowing where you'll be called next; and when John and Aventer receive an offer to be Senior Pastors at a church in South Carolina, it means big changes may be in store. No matter where life takes John geographically, some things remain absolute: his love for his family, his heart for the people, and his extraordinary ability to lead them out of the darkness and into the light while somehow making them laugh along the way.
lick below for link to promo "The Book of John Gray" (with embed code):
www.Oprah.com/BookofJohnPremiere
"The Book of John Gray" is produced for OWN by Leftfield Pictures, with Gretchen Palek, Shawn Witt,  Jordana Hochman and showrunner Rob Cornick as executive producers, alongside Jason Kennedy (E! News) and Rich Wilkerson, Jr. as consulting producers.