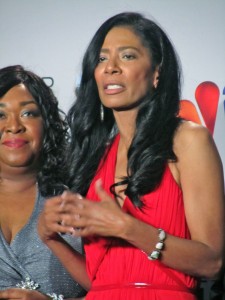 Paula Deen has enlisted Judy Smith, the crisis-management expert who inspired ABC's hit drama Scandal. The show features Kerry Washington as Olivia Pope, a Washington, D.C., publicist who specializes in media and crisis management for high profile clients and high-ranking officials.
Her firm has advised such notable people as actor, Wesley Snipes, Monica Lewinsky, NFL quarterback Michael Vick and, the family of Chandra Levy.
Incidentally, bad press hasn't been all bad for the southern gal, Deen's book sales have soared amid controversy, "Paula Deen's New Testament: 250 Recipes, All Lightened Up," ranked No. 1 on Amazon.com. The book is scheduled for October. Another Deen book, "Paula Deen's Southern Cooking Bible," was at No. 13. Several other Deen books were out of stock.
Judy A. Smith is the founder and President of Smith & Co, a leading strategic and crisis communications firm with offices in Washington D.C. and Los Angeles.