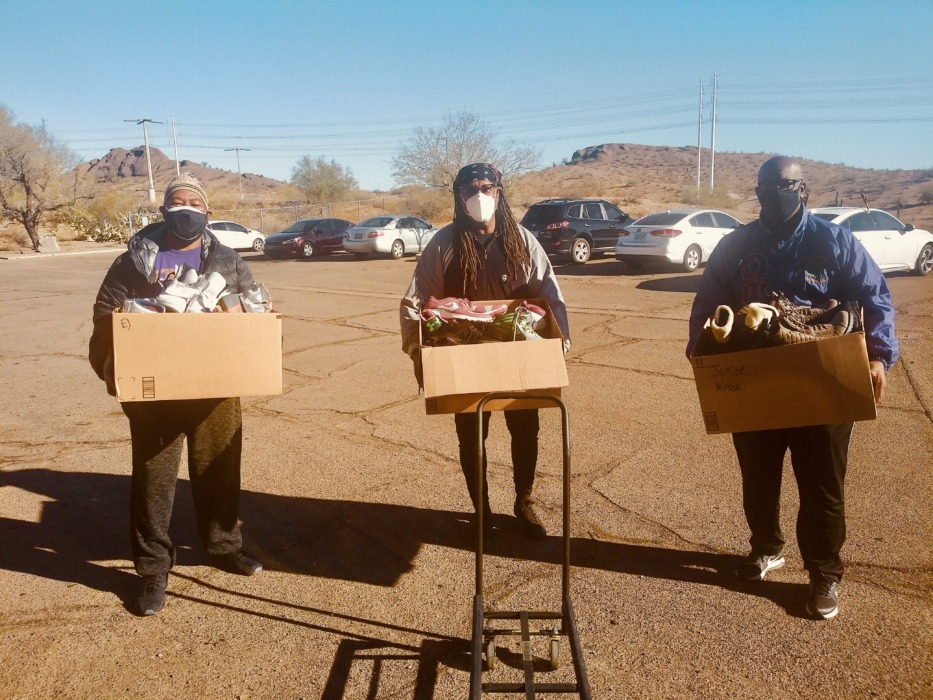 The Brothers of Phi Iota and Alpha Theta Chapters of the Omega Psi Phi Fraternity, Inc, (Phx grads & ASU undergrads) recently donated (60 pairs) of gently worn work boots/shoes and athletic/casual footwear to the ASU Project Humanities Program for immediate distribution to individuals experiencing homelessness or in need of quality foot wear via partnering organizations.
Soles for Souls, the project to collect "gently worn" and or new athletic, casual and work boots/shoes was conceived of and coordinated by Omega members Demond Bradford and DL White, secondary to a conversation reflecting on the suspended bi-monthly clothing and shoe distribution by Project Humanities.

"COVID-19 has impacted life as we knew it in many ways," Bradford noted, adding, "For health and safety reasons the distribution through (PH) ended for now however the need is still there."
Phi Iota Basileus (President) Larry Lopes encouraged the Chapter to participate fully and whole-heartedly in the project which was planned and coordinated in a short matter of time.

"There is an ongoing need of the unsheltered and homeless to have a clean change of socks and comfortable shoes," stated White, adding, "This effort allowed us (the Fraternity) to address a real need in real time."

Bradford noted with members of the Fraternity living across the city/county from the far-west side to the far-eastside, north to south and far into the southeast Valley of Maricopa, the biggest challenge was collection and pick up. Bradford and White designated four drop off locations across the city as well as the date all donations had to be available.
Brother Larry Ross the Community and Outreach Coordinator for Hope Academy, 16th Street South of Southern provided a storage space for the collected foot wear.

"There was a real need for larger sized shoes (12+ and above), we were extremely pleased to have a diverse intake that included those sizes in various styles," noted White.

"Very impressed with the intake," shared Bradford adding, "Overall we collected 187 pairs of shoes, mostly athletic and casual, which was really needed, and in great condition. Many pairs looked new!

"Besides the (60) pairs to Dr. Neal and (PH) shoes will be available for students and the immediate community surrounding Hope Academy," stated Bradford
"Ideally we will make another call out to the Brotherhood in March for a spring drive and probably open up the opportunity to donate to members of the Devine-9 (Black Greek letter Fraternities & Sororities)," Bradford said.

"A quality pair of shoes can make anyone's day," White stated, adding, "Especially a person without."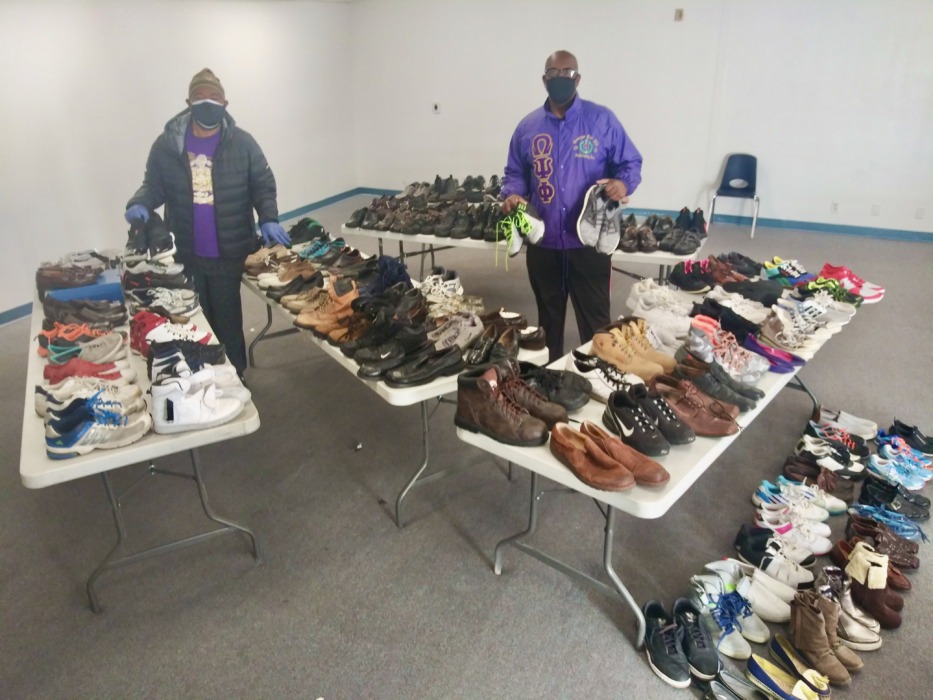 Danny L. White  currently lives in Phoenix, AZ.  He is the author and creative lead for the Sensational letter "S", a children's book focused on early reading comprehension and word development. He is also a Adjunct faculty member at Maricopa College, and staff reporter for the Arizona Informant. He is an active member of Omega Psi Phi Fraternity, Inc, Phi Iota Chapter in Phoenix, AZ.