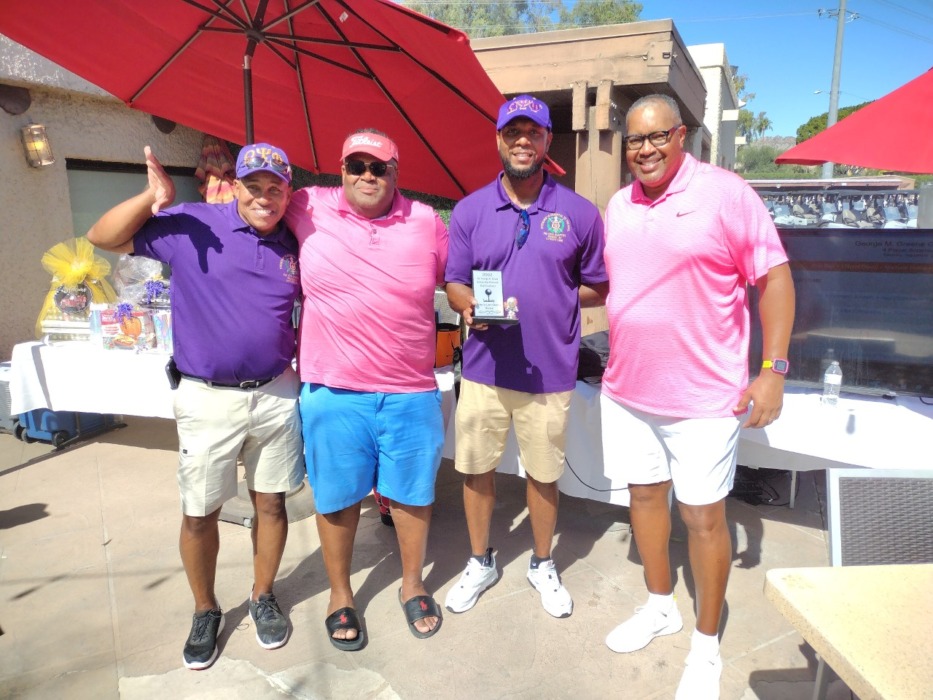 The back – 9 was unyielding, the heat and new construction overpowered the usually green and scenic resort at the Arizona Biltmore Golf Resort. Nonetheless the show/event went on and in spite of the renovation those gathered weathered through it and made it a positive and actually good day. It is the AZ in late September. The Brothers of Omega Psi Phi Fraternity, Inc, Phi Iota Chapter held their Annual Dr. George M. Greene Scholarship Golf Tournament, on recently, at the Biltmore Golf Resort, 24th Street and just north of Camelback Road.
The late Dr. Greene was a life long educator who dedicated his life to teaching, mentoring and supporting youth in their transition from elementary to high school and beyond. The benefit Golf Tournment was held in conjunction with Crystal Stair Education Foundation with a portion of the proceeds benefiting the Omega Youth Leadership Academy (OYLA) and deserving youth across the valley. The Crystal Stair Education Foundation is a non-profit corporation organized specifically to support educational programs, scholarships, and services designed to empower youth from challenged communities.
CSEF collaborates with other community-based agencies particularly those serving low-income children of color, young mothers in need, and to promote positive fatherhood principles as it relates to young fathers.
"Any day you can get out on the links "the greens," is a good day,"
"Any day you can get out on the links "the greens," is a good day," offered event coordinator Eric Bell, who along with his business partners (Tap That Ash, LLC, a Cigar Group) took top honors by posting an 18 under par on the day. The foursome included Bell, Daniel Davis, Michael Polite and Jeff Foster. The men's low gross went to Davis and the ladies low gross to Dr. Danielle Gilliam, who along with another pairing of ladies conquered the 18 holes, 6300 yards 71 par course in great fashion.
The longest shot of the day went to Tim Scott and the nearest the pin to Ernesto Salvador. A lively raffle with unique gift offerings included tickets to a Cardinal game, large smart television, gift cards to several shopping and dining locations and cooking utensils.
A great day of golf, fundraising and fellowshipping at the Biltmore.
In the words of the Duffer, "Keep on Stroking!"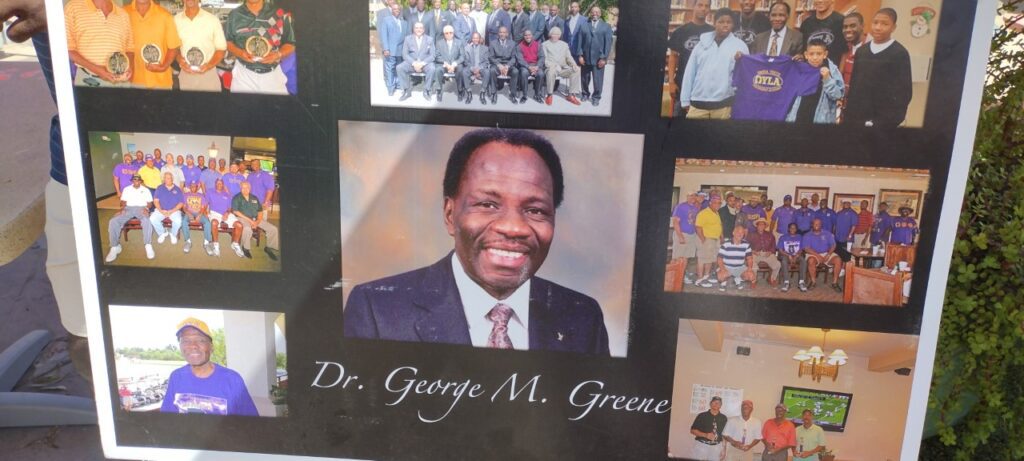 For more information contact event Chairperson Eric Bell at www.PHOENIXQUES.ORG or call (614) 778-6404. Email: [email protected]
---
DL White, for over 30 years has been writing reflectively in response to issues local and nationwide. His articles have appeared in the Tucson Citizen, the Arizona Daily Star, The Arizona Republic and Arizona Informant News Paper. DL is the author of highly regarded Children's Book, "The Sensational Letter S," which encourages early word development. Reading comprehension, Story recalls. He is the State Director for the NAACP AZ State Conference ACT-SO Program. A national academic program that recognizes African American youth (9th – 12th) grades for their achievement in such areas as STEM, Humanities, Visual & Performing Arts. ACT-SO, the Olympics of the Mind!! DL can be reached at [email protected]