By DL White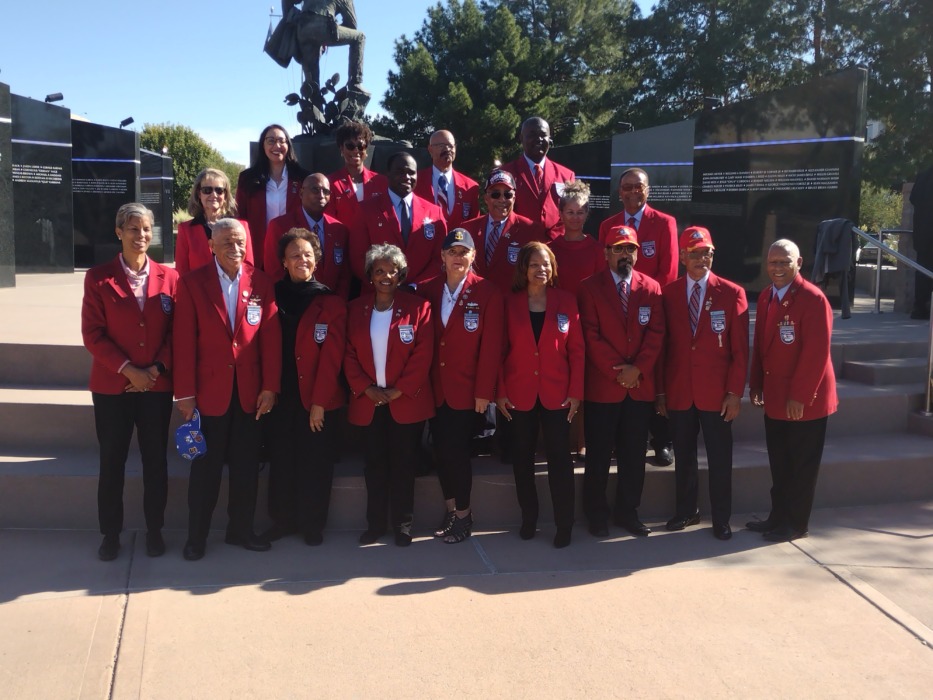 By DL White
In society and throughout history there has been a plethora of fictional heros presented via the Silverscreen. Such characters as Batman, Spiderman and Superman, Thor, Ironman and of course the legendary superhero Black Panther from Wakanda………all real in our minds but myths.
One "real superhero" who actually refused to be acknowledged as such was the late Lt. Col. Asa D. Herring. A superhero because of his ride to greatness in a suppressive era, that did not value or believe Negroes/ Coloreds could achieve what a young Asa achieved as a Tuskegee Pilot and aviator serving in England, Korea, Germany, and Vietnam. On a clear and cool day, Friday, November 18, at the Wesley Bolin Memorial Plaza, across from the AZ State Capitol and the Legislature, family, friends, and a broad perspective of the community convened to say a final good bye to Lt. Col Herring.The special commemorative salute was inclusive of acknowledgements and resolutions from the Governor's Office, the Veterans Services in the person of Director Wanda Wright, a reading of Herrings Congressional record by a member of Senator Mark Kelly's office.
Reflections by family, Jacent Chestnut and members of Alpha Phi Alpha Fraternity, Inc in the person of Dr. Edward Baker and Pastor Gerald Richards. Said Richards in an enthusiastic and elevated voice,
"Asa enjoyed meeting youth and new members of the Fraternity, who would marvel at the fact the Lt. Col was a Charter Member of the local chapter as well as a Charter/founding member of the Archer-Ragsdale AZ Chapter, & Tuskegee Airmen, Inc.
One could venture, Asa was destined for greatness from the time of his birth on October 3, 1926, in Dunn, NC. He finished highschool at the age of 16, and matriculated at Tuskegee Institute, in Alabama. Passing the U.S. Army Air Corps Aviation Cadets written examination, he had to wait until he turned 18. Asa as noted in the reading of his Congressional record, earned certificates and degrees from several prestigious institutions of higher learning.
During his remarkable career, Asa earned top recognition: 1st Black squadron commander at Luke Air Force where he trained pilots from other countries. He earned a Congressional Medal for service as well as the Command Pilot Wings and many more awards and honors. In the waning moments of the program, fittingly the 63rd Fighter Squadron from Luke AFB performed a flyby, followed by a 21 gun salute and the playing of Taos.
"My dad was a remarkable man. He didn't talk about his military service, usually others did in his presence," noted Asa D. Herring, III, who graciously received guests standing near a picture of the Lt. Col, with his wife (Merle) standing by his side.
The fire and desire to be the best he could be was witnessed in Lt. Col. Asa Herrings eyes from his days as a young pilot to the day he took his last breath May 27, 2022. Herring is survived by two sons Asa III, Mark, a host of grandchildren, (15) great grandchildren, a host of friends and fellow Red coats and an adoring community.
Not bad for a native of Dunn, NC, you did well Lt. Col. You did well.
---
Danny L. White currently lives in Phoenix, AZ. He is the author and creative lead for the Sensational letter "S", a children's book focused on early reading comprehension and word development. He is also a Adjunct faculty member at Maricopa College, and staff reporter for the Arizona Informant. He is an active member of Omega Psi Phi Fraternity, Inc, in Phoenix.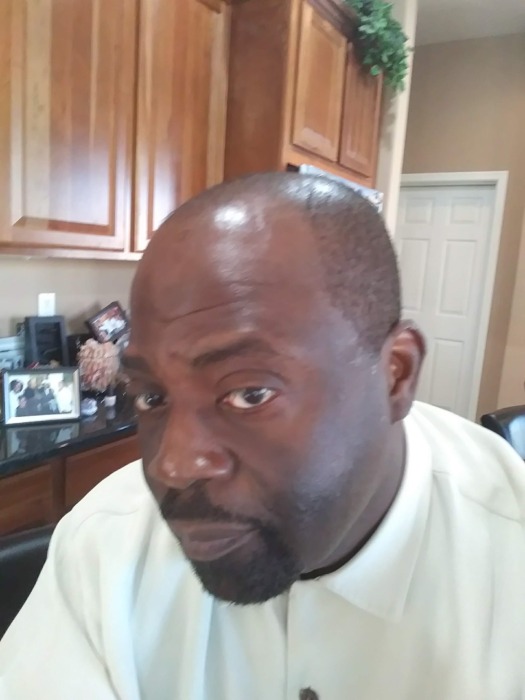 Subscribe here with The Chocolate Voice!