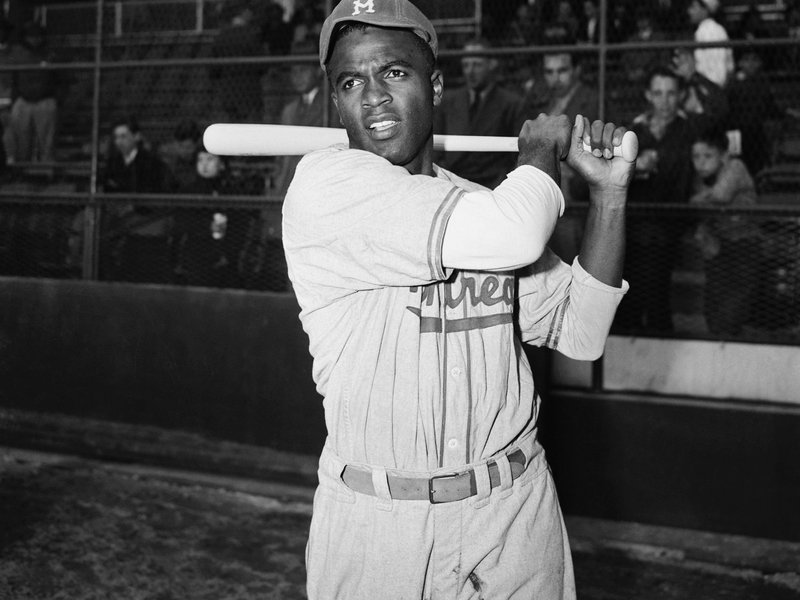 Today, April 15, marks the 70th anniversary of Jackie Robinson taking the field for the Brooklyn Dodgers and breaking Major League Baseball's color barrier. Breaking major league baseball's color line will forever be the centerpiece of Jackie Robinson's legacy.
Here's how Jackie Robinson day all came about.
Twenty years ago, Rachel Robinson, wife of the late, great Jackie Robinson, the commissioner of baseball, Bud Selig and, the president of the United States, William Jefferson Clinton walked out onto the green field of Shea Stadium in the middle of the fifth inning to make an announcement.
The three dignitaries were there to announce to the world that Jackie Robinson's number 42, would retire across an entire sport. From 1997 on Robinson's major league debut, 50 years earlier to the day, would continue resonating through history.
Jackie Robinson was more than just a number, he was a man of courage and dignity. We'll shall never forget the legacy of Jackie Robinson.
Click here for more on how Jackie Robinson's Day started.