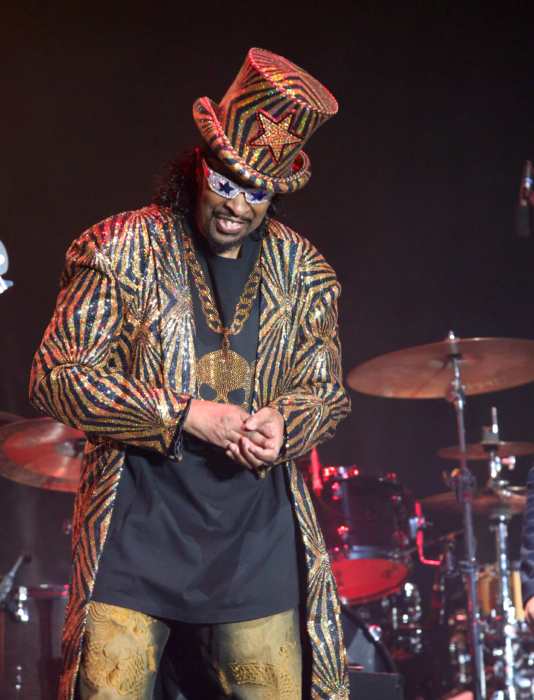 The annual National Association of Music Merchants show, or NAMM, at the Anaheim Convention Center was jam packed with performances, panels, musical instruments and icons. Including the one and only Bootsy Collins of Parliament.
Collin's career rose to prominence with the God Father of Soul, James Brown in the early 1970s, and later with the animated soul sounds of Parliament-Funkadelic. Collins's booming bass guitar and comical vocals established him as one of the leading names in funk music He is a member of the Rock and Roll Hall of Fame, inducted in 1997 with 15 other members of Parliament-Funkadelic.
In this spirit of the Grammy's tonight, Collins appeared with Toots & the Maytals on the album True Love that won the Grammy Award for Best Reggae Album in 2005.
Collins was at the NAMM show on Friday, January 26.