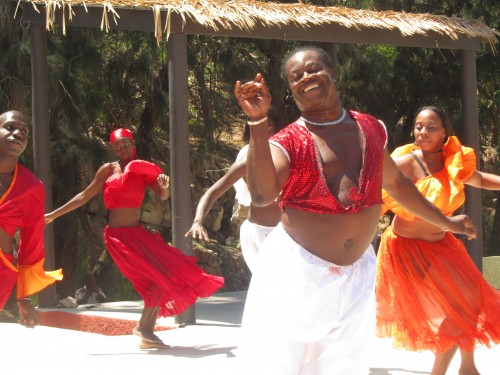 In celebration of Haitian Flag day events being celebrated all over the world, today we decided to share a few of our favorite photo's from the peninsula of Labadee, Haiti.
Below are a few important notables on the Haiti's rich history:
1)Haiti gained its independence from colonial rule in 1804, making it the first country in Latin America and the Caribbean to do so, and the second republic to defeat a European colonial power in the Americas.
2)The Haitian flag as it's known today first came into use in 1806.
3) The story behind the flag's red-and-blue backdrop is that Jean-Jacques Dessalines, a leader in the Haitian Revolution against France, removed the white in the French flag to symbolize an end to white European influence. The blue is said to represent the former African slaves who were brought to Haiti by the country's colonial rulers. The red stands for people of mixed ancestry.
Incidentally, Beyoncé was on a humanitarian mission with the United Nations a few days ago when she arrived in Haiti to visit with the people.
Haiti is still recovering from the mass damage and casualties from the 2012 earthquake.