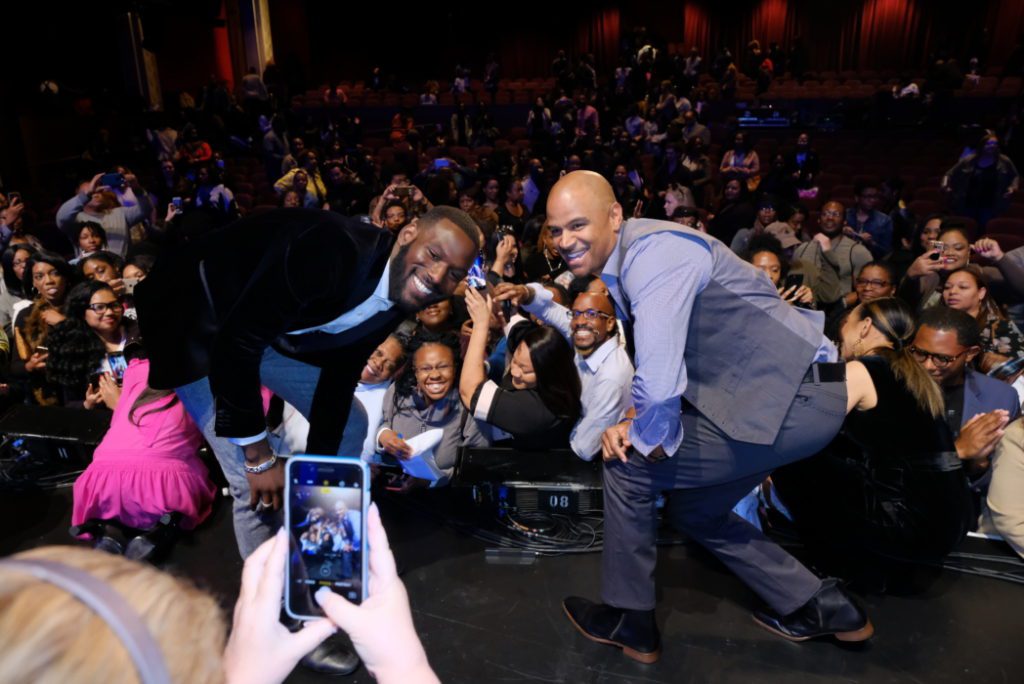 HOLLYWOOD, CA – MARCH 24: Kofi Siriboe and Dondré Whitfield attend PaleyFest LA 2018 honoring Queen Sugar, presented by The Paley Center for Media, at the DOLBY THEATRE on March 24, 2018 in Hollywood, California. © Michael Bulbenko for the Paley Center
The cast of 'The Good Doctor,' 'Queen Sugar' and 'Stranger Things,' were among the TV shows that celebrated with fans for the 35th annual PaleyFest. As one of the first festival's focused on the Television industry, the two week event is open to the public and features today's hottest tv shows with a special screening picked for the audience followed by a panel and audience Q&A with the stars and creators of the series.
The upcoming third season of OWN Network 'Queen Sugar' will focus on the "journey of fatherhood," the series' new showrunner Kat Candler said at PaleyFest in Los Angeles on Saturday.
The Festival benefits the Paley Center's preservation and archival digitization efforts, and its ongoing mission to explore the significant impact of media on our culture and society. The Paley Center is home to the nation's foremost publicly accessible archives of television and radio content, over 160,000 programs spanning the history of media, including collections that feature achievements in television by African-Americans, Hispanics, the LGBTQ community, and most recently the expanded collection of achievements by women in television.
Produced by The Paley Center for Media, this year's festival took place March 16-25, 2018 at the DOLBY Theatre in Hollywood.
For more information visit PaleyFest.org.