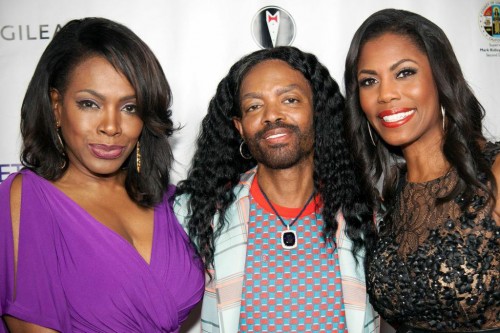 Via Press Release –(Los Angeles, CA) African Americans in the LGBTQ community took their bows and trophies at the inaugural Truth Awards on Saturday, March 28, 2015 at the historic Ebell of Los Angeles. No envelopes were needed because all names called that night were winners. Award-winning actress Sheryl Lee Ralph, The DIVA Foundation and Better Brothers Los Angeles presented the first-ever Truth Awards, celebrating openly gay and lesbian African Americans, whose accomplishments have positively impacted the perception of the Black LGBTQ community.  
One by one, the honorees took the stage and shared "their truth," trials and tribulation of being Black and gay in America. The event was sponsored by Gilead, AIDS Healthcare Foundation, and the generous support of business man and activist Gerard McCallum.
Black Hollywood and allies in the gay community came out in full force to represent their friends and colleagues, including dignitaries, the Honorable Congresswoman Maxine Waters and Supervisor Mark Ridley-Thomas of Los Angeles. Highlights included: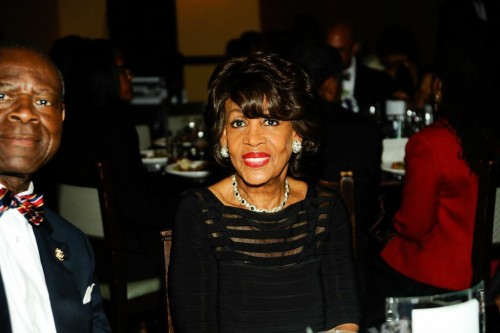 Award-winning actress, Sheryl Lee Ralph, talked about her support of the LGBTQ community from her early days on Broadway as a dreamgirl, and how folks in the industry admonished her for caring about "those people."
Honoree Darren "Buttah Man" Brin quipped he would have came out sooner if he'd known someone was going to throw him a black-tie party and give him an award.
Comedienne/actress/reality star Kym Whitley (OWN's "Raising Whitley") called honoree Wendell James her "Hollywood husband," explaining she has all the financial benefits of marriage without the sex. James promised Whitley that he'd keep the coins coming!
 R & B singer Angie Fisher presented to honoree B. Slade by performing her Grammy-nominated song I.R.S., shattering a few glasses with the high notes and bringing the audience to a rousing standing ovation. (B. Slade wrote and co-produced Fisher's debut hit single, which received a nomination for Best Traditional R&B Performance.) 
Actress and presenter Tisha Campbell-Martin ("My Wife and Kids," "Martin") compared honoree B. Slade  — formerly known as the moniker Tonéx — as kind of a Lady Gaga of gospel music for his innovation and stage presence; and then B. Slade gave the audience an impromptu show – that is, singing, dancing, and gyrating to the beat of the band!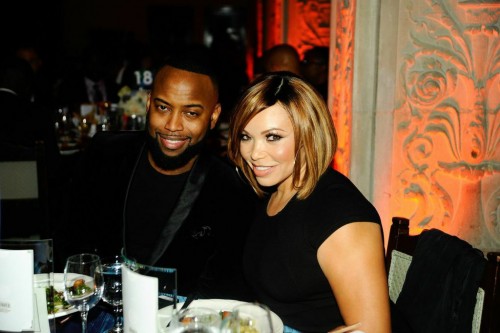 Still, all hailed the queen of the LGBTQ community in Los Angeles – that is, Lifetime Achievement Award honoree Jewel Thais-Williams. Williams founded the Catch One Night Club in 1972. It's the oldest Black-owned gay and lesbian club in the country, and many said they met their partners there.
Other special performances included neo-soul artist Rahsaan Patterson and the debut of "Brother's Keeper," by choreographer Ken Morris, performed by the Lula Washington Dance Company. 
"It's time we uplift and recognize the accomplishments of African Americans in the LGBTQ community, who are living their lives unabashedly out loud and openly for all the world to see," says Ralph, founder of the Diva Foundation. "Hopefully, by celebrating the courage of these gay and lesbian individuals, we will encourage, inspire and motivate others to live their truth."