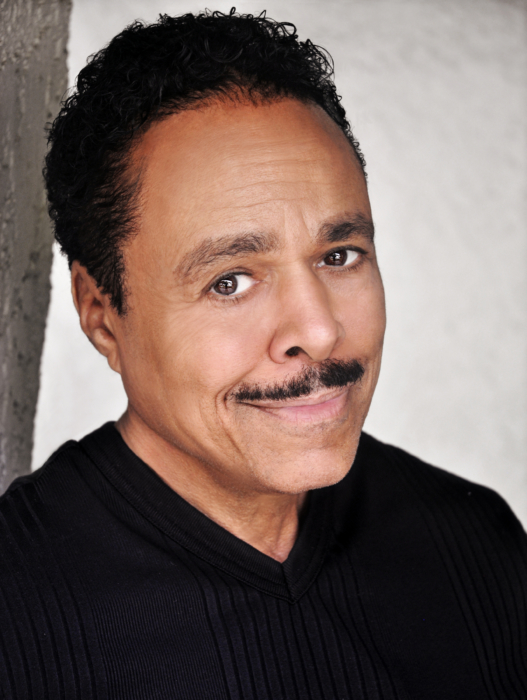 The 70's gave us many heartthrobs—there was Michael Jackson, Billie D. Williams and even Donnie Osmond, but one thing's for certain, there's only one Leon Isaac Kennedy. The actor, writer, and producer often referred to as "Leon the Lover", had an incredibly successful career, and then suddenly went off the grid—leaving many of his fans wondering where he went. Well, in an exclusive interview with The Chocolate Voice, the spiritually changed filmmaker let us in on what's been happening with his life, and what it was like to receive the Legends Award at the Peachtree Village International Film Festival in Atlanta earlier this month. 
Leon Isaac Kennedy, or LIK as we warmly began calling him in this post, got his start as a DJ when he was just 15 years old, and went on to become best known for his role in the Penitentiary films, which explored themes of racial injustice in the prison system.
Although he was raised in Cleveland, he affectionately claims multiple home cities including Washington DC, Detroit, Houston and LA, because each one had an effect on him.  
"You're only as good as the support that people give. DC, Cleveland and Detroit have a 'back east work ethic'—it's not laid back. I came up with that aggressive, hard work ethic. LA is a city where people are more laid back–it's a city where dreams are nurtured."
Often referred to as the "Godfather of Independent Filmmakers", LIK is humbled by the moniker, but insists that there was a lot to learn from the people who came before him, and that his journey was filled with challenges and life lessons. He passionately explained that there were so many barriers, and he often heard, "we don't want you" so he had to move forward and make his own way, so much so, that one of the heads of a film festival said, "Leon took a lot of hits for us, so that we don't have to take them today." There was no formula for LIK's career, because the blueprint hadn't been done yet.
"Berry Gordy said to me many years ago, 'Leon, you're a pioneer. The problem is that most pioneers don't make it to the Promised Land. They get ambushed along the way."  
Despite hearing many no's, LIK prides himself on never getting bitter, and staying focused on his talent and vision.
"I had to break down that perception that blacks didn't sell magazines, blacks didn't sell posters, therefore they couldn't be on covers."
So why did the pioneer leave the entertainment industry so abruptly? He insists that it's simple and profound at the same time—he just wanted to be a good and decent person. LIK had a wake up call, is now passionately dedicated to helping others, and his ministry has seen a great impact by changing the lives of many people.
"I read a Chicago Sun times Article that said, 'Leon Isaac came from out of nowhere to achieve success', and then I was gone. No one knew where I went because I didn't seek publicity about it."
While he is proud of the movies that he made, he is most fulfilled by working directly with communities in need, and believes that their positive stories are more valuable than an Emmy or a Grammy.
"I was blessed to be a creative person and I love the creative process, but in life and in the long run, it's just entertainment."
Along with changing lives, LIK also launched a food line with the legendary Smokey Robinson back in 2006. Dubbed Smokey Robinson Foods, the duo used their entrepreneurial skills to get the product into over 3,700 stores in just two years. Recently, he was honored at the Peachtree Village International Film Festival, and received a standing ovation while he accepted the Legends Award.
"Throughout my career I've been called a legend by various sources but I've never been given a legends award. It was very humbling and heartfelt night that I will always remember."
Although he's been out of the entertainment business for years, LIK is excited to be jumping back in, only this time he plans to combine his spirituality and creativity to create different types of films & projects. His goal is to create transformational projects that will drop golden nuggets of truth and motivation to those who watch them. He also plans to use the revenue to help those in need. In fact, he has already started gearing up with a heartwarming Christmas story called "Heavenly Stars," and a play on the "Azusa Street Revival," featuring Mickey Stevenson, the first A&R man for Motown.  
He's got a lot to look forward to and is staying busy with his multiple endeavors, but when asked what else is next, he said,
"All I know is that I'm here to help & serve and it will be some interesting times."
We're just glad that he's back to use his platform to share wisdom through education, enlightenment and transformational filmmaking.